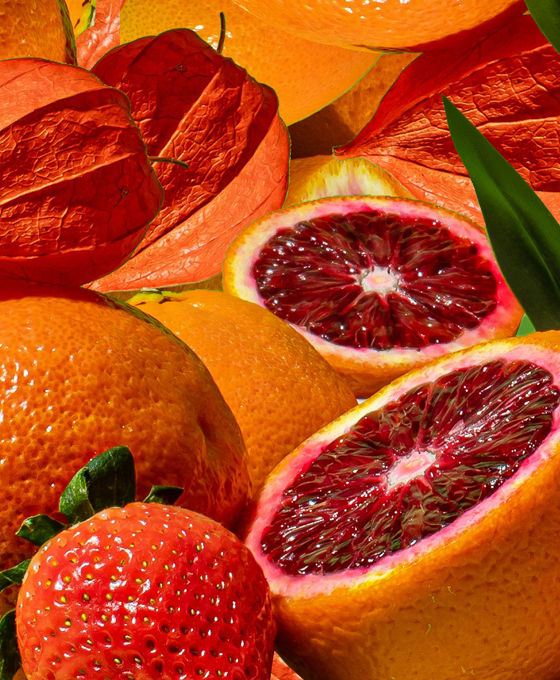 available in 10 oz. view pack sizes
Blood Orange Ashwagandha (Aura)
What's in it? Only 3 ingredients
Blood Orange
Strawberry
Ashwagandha
Nutrition facts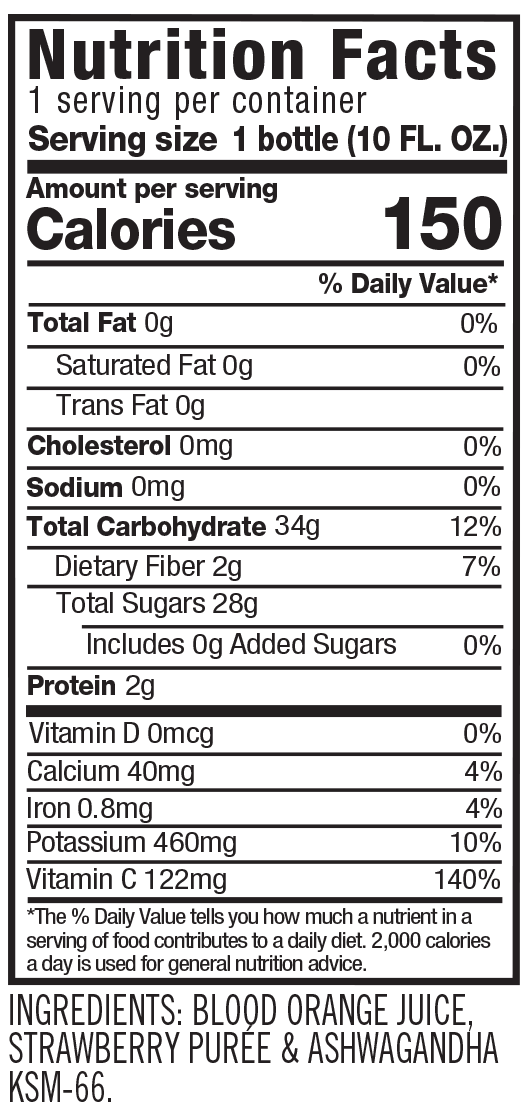 Health benefits
The adaptogenic properties of ashwagandha work to balance the body in this mood-lifting blend of vitamin-rich blood oranges & sweet, strawberry purée. Plus, it's a pure pleasure to drink. Invigorate the soul to live your best life.
Clean & pure
No preservatives, no artificial ingredients, no added sugar, no GMOs.
Our promise
Honestly sourced, freshly handcrafted, minimally processed.
Care instructions
Must be kept refrigerated between 32-36°F.