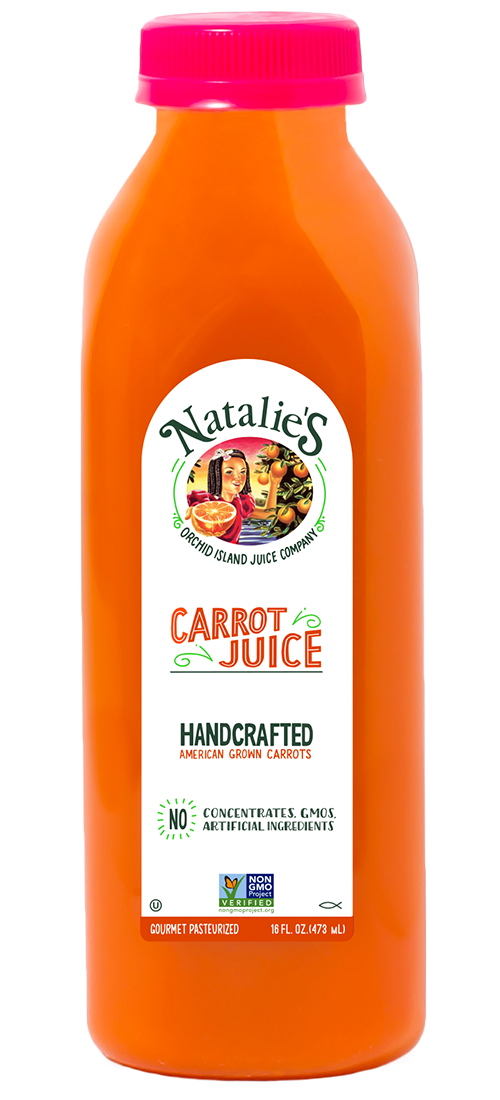 available in 16 oz. & 32 oz. view pack sizes
Carrot
What's in it? Handcrafted ingredients
Carrots
Nutrition facts
Health benefits
Prepare to glow from the inside out with this vibrant & sweet, American-grown Carrot Juice. This superfood blend is an excellent source of Vitamin A & is immune wellness in a bottle.
Clean & pure
No concentrates, no artificial ingredients, no added sugar, no GMOs.
Our promise
Honestly sourced, freshly handcrafted, minimally processed.
Care instructions
Must be kept refrigerated between 32-36°F.