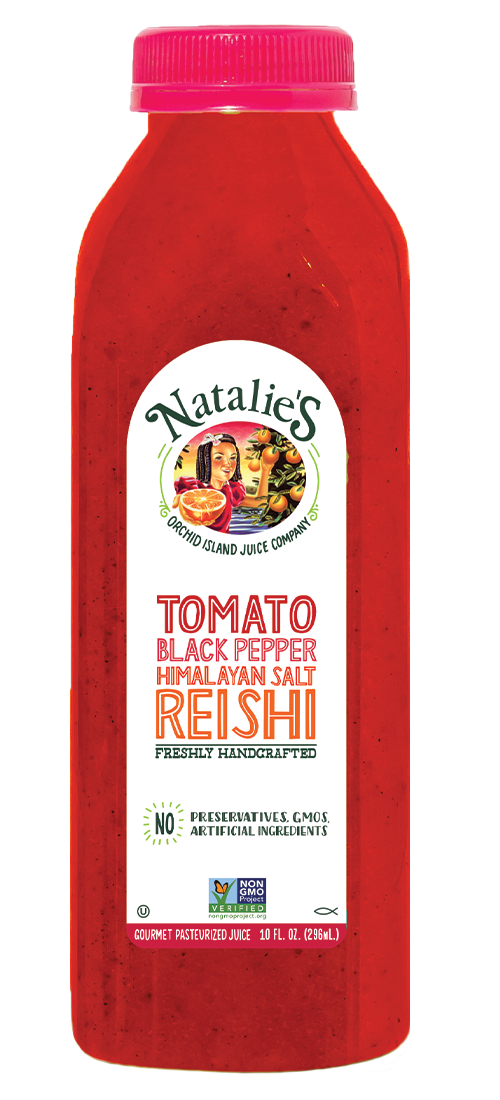 available in 10 oz. view pack sizes
Tomato Reishi
What's in it? Only 5 ingredients
Tomato
Reishi
Black Pepper
Himalayan Salt
Lemon
Nutrition facts
Health benefits
We're regenerating a generational favorite with this new blend of fresh pressed tomatoes, Himalayan salt & reishi to support your wellness eco-system. Tomatoes are naturally packed with potassium and lycopene to ensure peak hydration and to reduce oxidative stress. Reishi has been used in traditional medicine for centuries and has been known to boost the immune system and reduce stress.
Clean & pure
No preservatives, no artificial ingredients, no added sugar, no GMOs.
Our promise
Honestly sourced, freshly handcrafted, minimally processed.
Care instructions
Our fresh Tomato Reishi juice must be kept refrigerated between 32-36°F.