Lemon Pepper Bloody Mary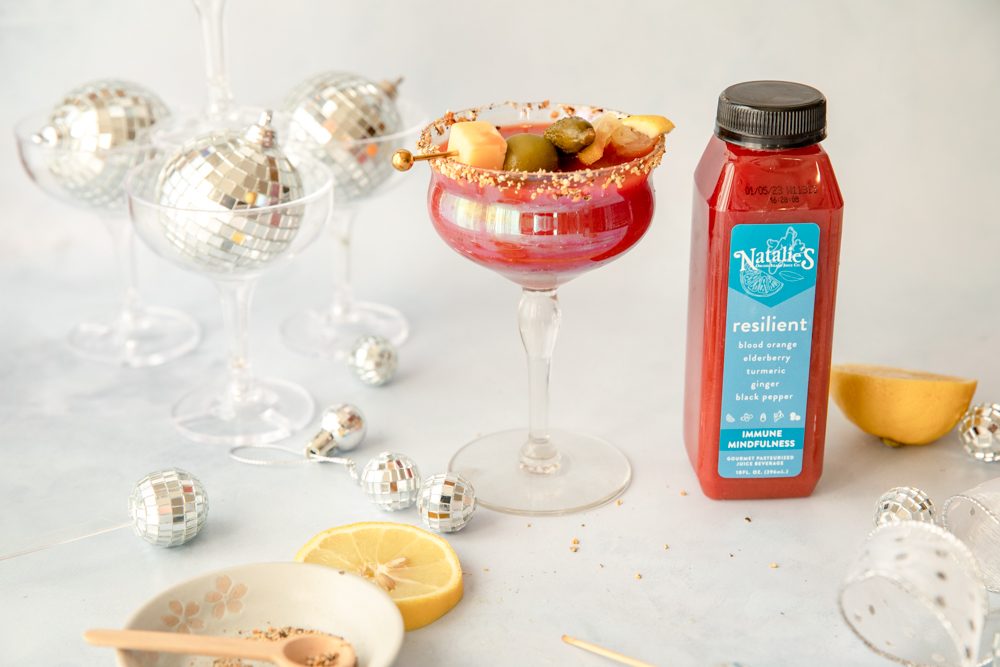 Ingredients
1 bottle of Natalie's Resilient juice
2 cups tomato juice
1 tbsp horseradish
2-3 dashes Worcestershire sauce
Juice of ½ a lemon
1 tbsp lemon pepper (divided)
8 oz vodka
Olives, cheese cubes, and cornichons for garnish
Lemon slices for garnish
Directions
1. In a pitcher combine the juices, horseradish, worcestershire sauce, lemon juice, vodka, and ½ of the lemon pepper. Stir well and refrigerate.
2. When ready to serve, take a lemon wedge and rim the edges of 4 glasses.
3. Dip the rim of the glasses in the remaining lemon pepper.
4. Fill the glasses with ice and pour the bloody mary over ice.
5. Garnish with a skewer of olives, cheese cubes, cornichons, and lemon wedges. Enjoy!