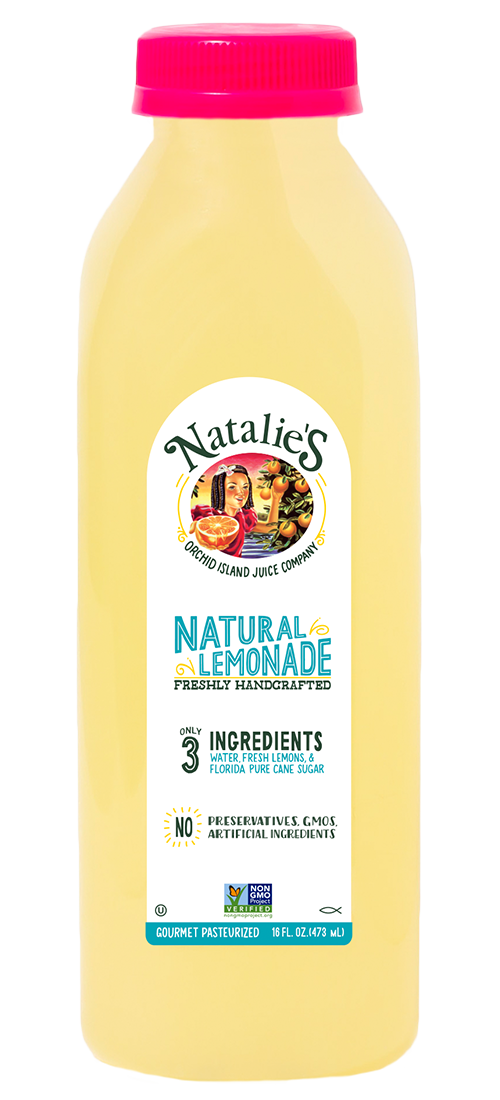 available in 16 oz. & 64 oz. view pack sizes
Natural Lemonade
What's in it? Only 3 ingredients
Lemons
Pure Cane Sugar
Water
Nutrition facts

Health benefits
Our lemonade is made with only three ingredients––fresh lemons, pure cane sugar & water–– This tastes like it came straight from a roadside stand. Rich in Vitamin C & phytonutrients, our lemonade may help support healthy digestion.
Clean & pure
No preservatives, no artificial ingredients, no GMOs.
Our promise
Honestly sourced, freshly handcrafted, minimally processed.
Care instructions
Must be kept refrigerated between 32-36°F.