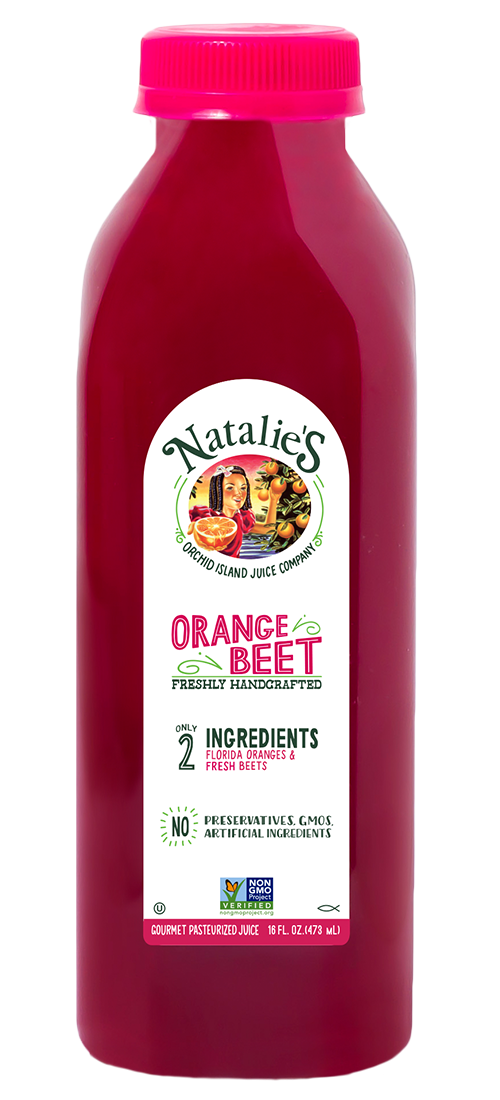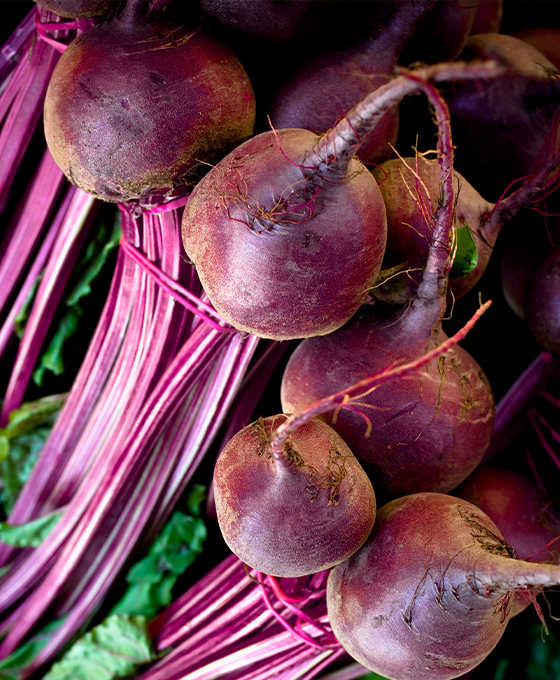 available in 16 oz. & 32 oz. view pack sizes
Orange Beet Juice
What's in it? Only 2 ingredients
Oranges
Beets
Nutrition facts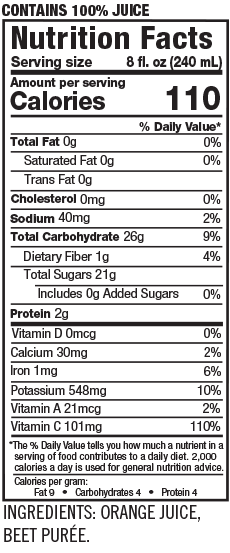 Health benefits
Made with pure fresh oranges & beets, Natalie's Orange Beet juice is rich in Vitamin C, folates, & nitrates, and are known to help improve circulation & lower blood pressure.
Clean & pure
No preservatives, no artificial ingredients, no added sugar, no GMOs.
Our promise
Honestly sourced, freshly handcrafted, minimally processed.
Care instructions
Must be kept refrigerated between 32-36°F.