FritoLime Corn Casserole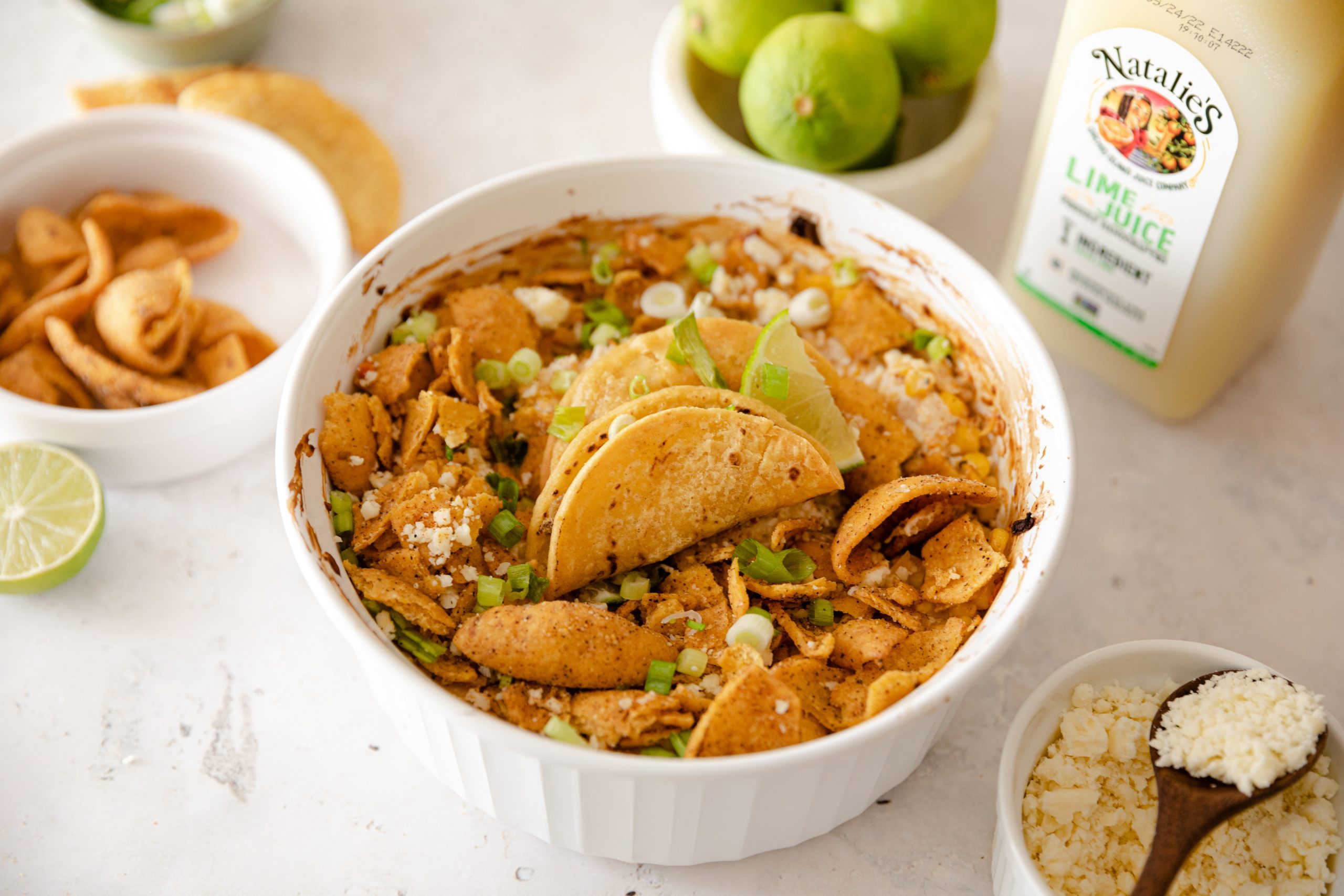 Ingredients
½ cup Natalie's lime juice
14oz frozen corn
½ cup sour cream
¼ cup mayo
½ a white onion, finely diced
1 cup shredded mexican blend cheese
1 tablespoon taco seasoning
½ cup cotija cheese, crumbled
3 cups Fritos corn chips
2 green onions, for garnish
Sprinkle of chili powder for garnish
Directions
1. Preheat the oven to 375 degrees.
2. In a mixing bowl combine the lime juice, mayo, taco seasoning, cheese, and sour cream. Stir to combine.
3. Pour in the diced onion and corn and toss well so it is incorporated into the sour cream mixture.
4. Pour this into a 9-inch round baking dish and top with the corn chips.
5. Bake for 15 minutes until the cheese is melted.
6. Remove from the oven and top with a sprinkle of chili powder, diced green onion, and the crumbled cotija cheese.
7. Serve alongside your favorite tacos!