Grapefruit Mint Margarita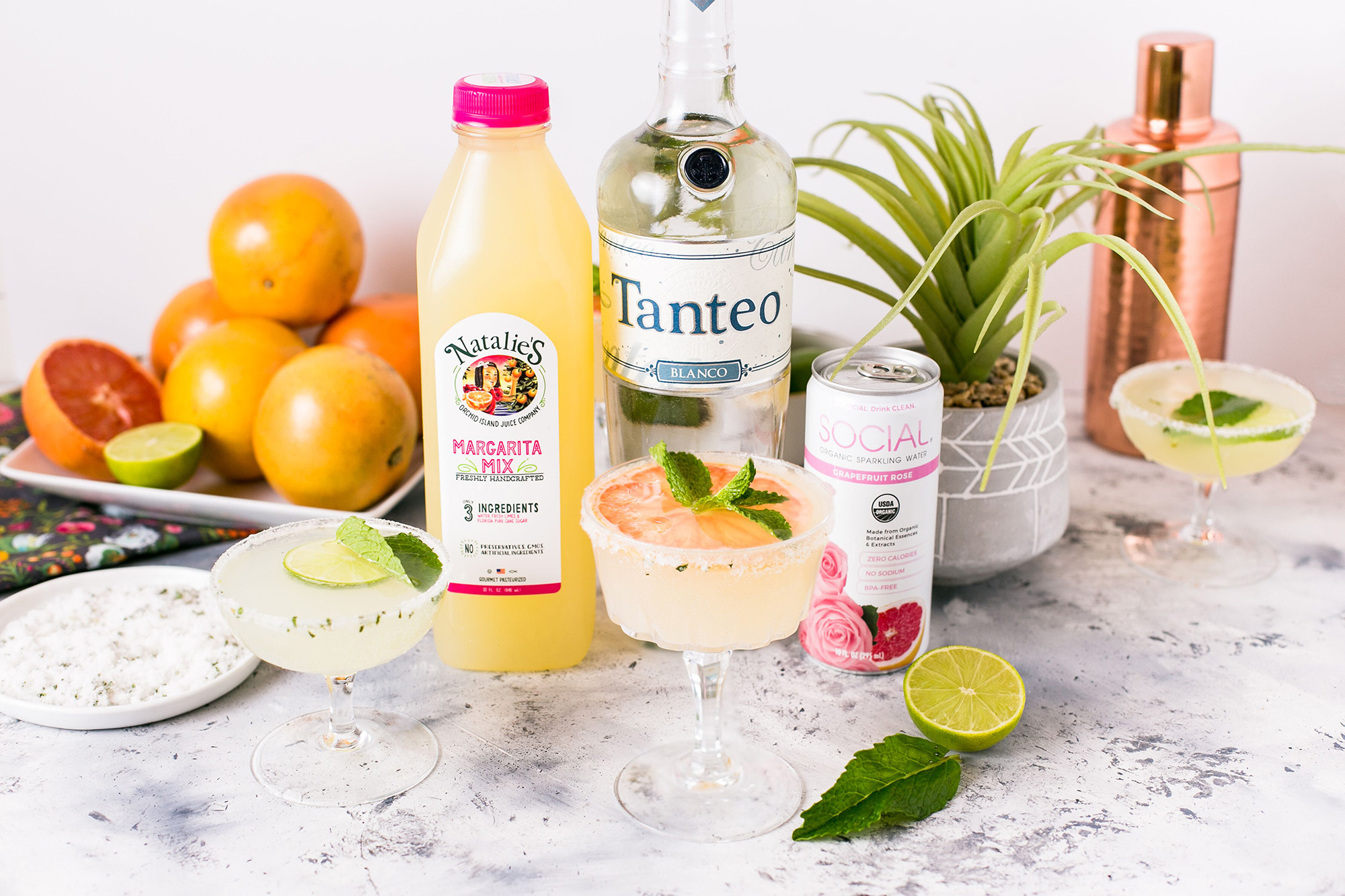 Ingredients
Cocktail:
2 oz. Natalie's Margarita Mix
2 oz. Tanteo Tequila Blanco
1/2 oz. Triple sec
Social Sparkling water, grapefruit flavored
Grapefruit and/or lime wheels, garnish
Fresh mint sprigs, garnish
Salty Sweet Mint Rim:
1/4 cup Kosher salt
1/4 cup Sugar
Finely chopped mint leaves
Directions
(Yields 1 cocktail)
1. Combine salt, sugar and chopped mint leaves in a shallow bowl or plate. Rim a coupe glass with the salty sweet mint rim mixture.
2. Add ice, margarita mix, tequila and triple sec to a cocktail shaker. Shake well. Strain into the coupe glass. 
3.  Top with sparkling water. Garnish with fresh grapefruit and sprigs of mint.