Layered Tangerine Dragon Fruit Colada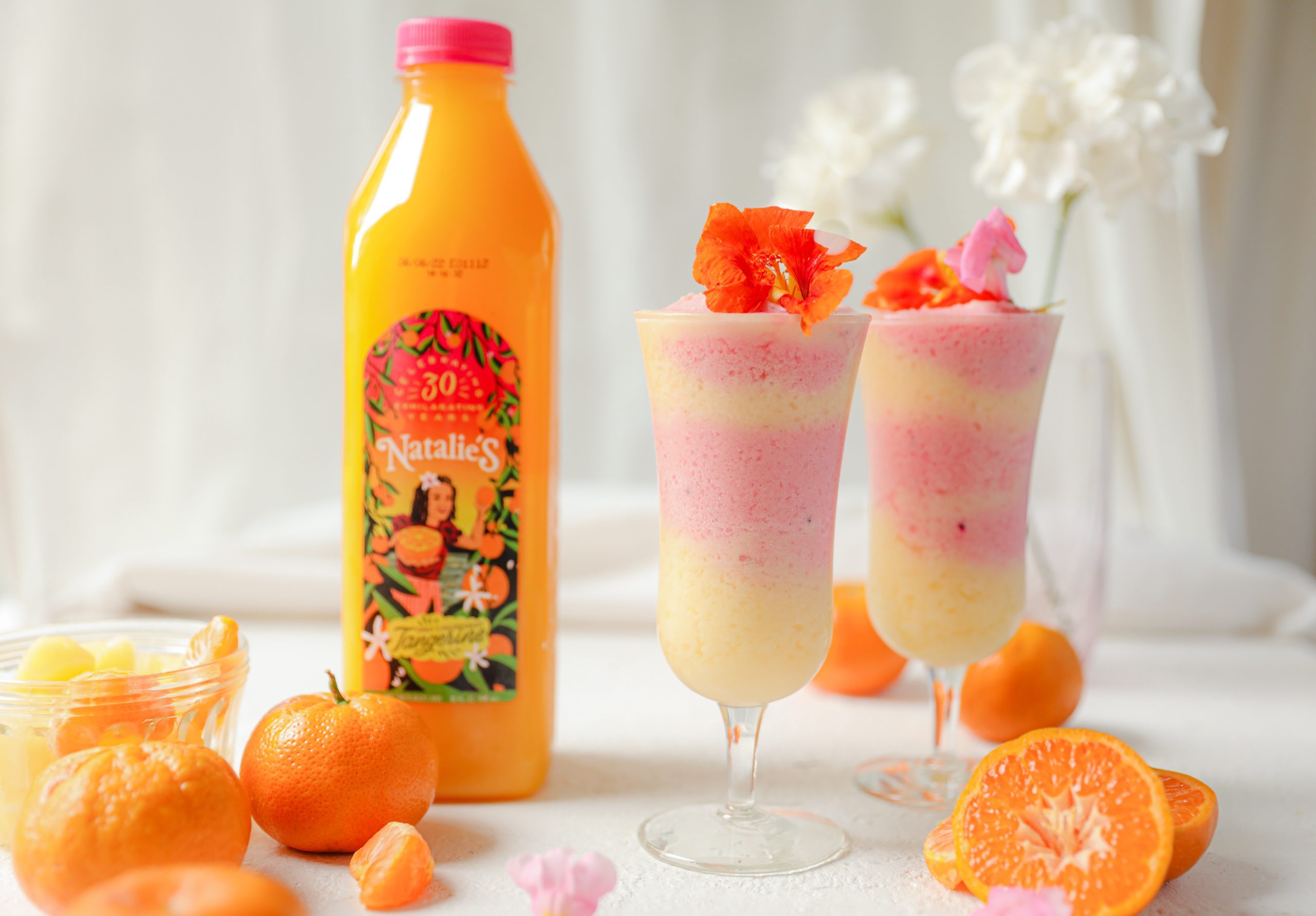 Ingredients
8 oz Natalie's Tangerine juice
1 cup cream of coconut
1 cup frozen pineapple
1 cup ice
4 oz white rum
1 cup frozen dragon fruit
Directions
1. In a high-speed blender, make the base of the pina colada by combining tangerine juice, cream of coconut, frozen pineapple, ice, and rum.
2. Blend well until smooth.
3. Pour ½ of this mixture into a separate pitcher
4. Take the remaining base of the colada and add the frozen dragon fruit and blend well.
5. Begin the colada by adding the tangerine colada, then dragon fruit, and layer them alternately until they are gone.
6. Garnish with tangerine slices and edible flowers.