Lemonade Sparkler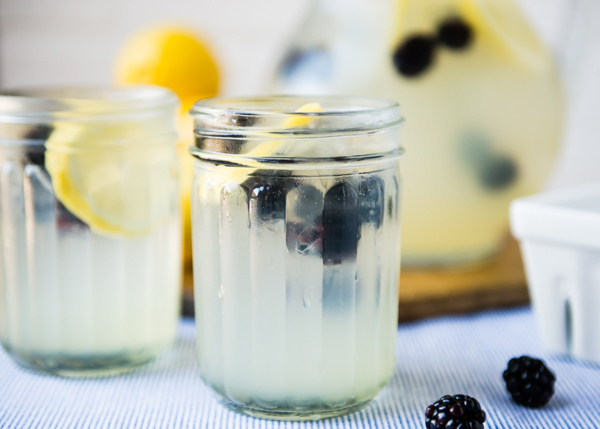 Ingredients
32 oz. Natalie's Natural Lemonade
8 oz. St. Germaine (Elderflower Liqueur)
1 qt. Sparkling Water or Club Soda
1 1/2 cup Fresh Blackberries
2 Large Lemons, thinly sliced
Crushed ice
Directions
1. In a large pitcher, stir together the natural lemonade & St. Germaine.
2. Add 1 cup blackberries, 1 sliced lemon & a few cups of ice.
3. Add enough sparkling water to fill the pitcher to the top.
4. Fill glasses or jars with ice, add a few blackberries & lemon slices to each glass.
5. Fill with lemonade, & serve immediately.
Recipe by: Cafe Johnsonia