Monster Mocktail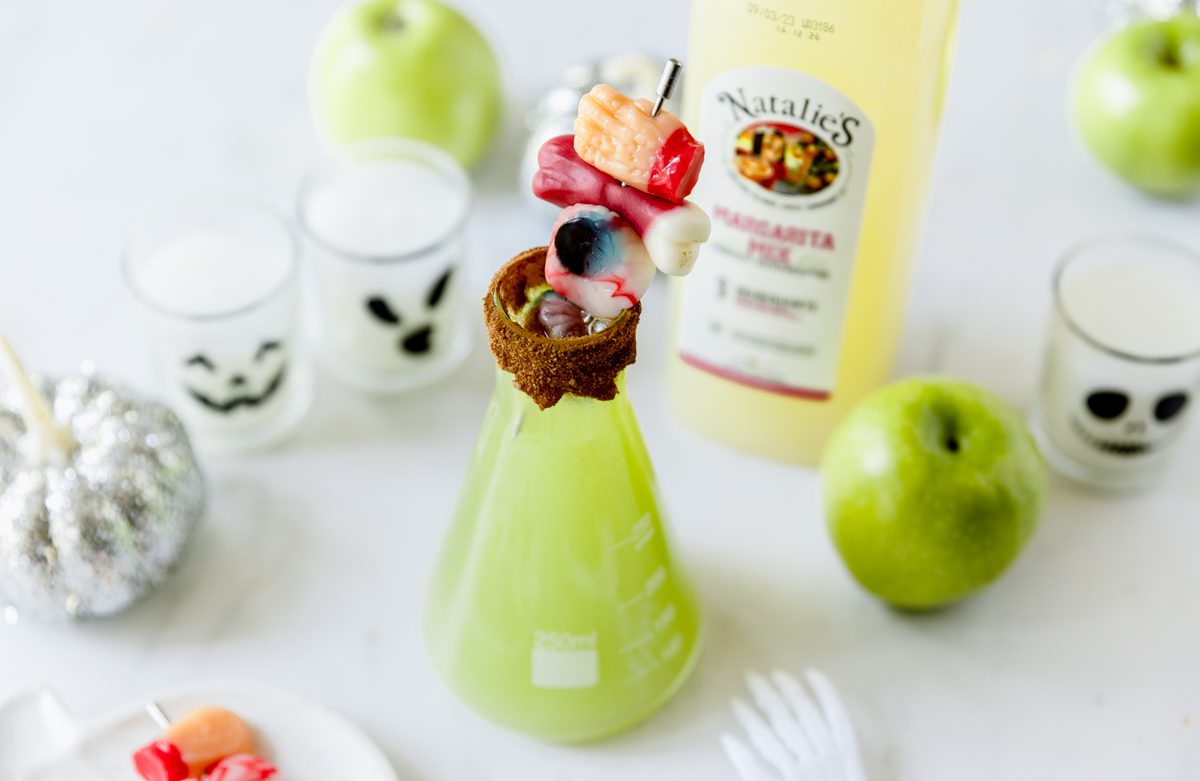 Ingredients
2oz Natalie's Margarita Mix
3oz lime juice
10oz apple juice
4 egg whites
1-2 drops green food coloring
ice
2tbsp caramel sauce
2tbsp cinnamon sugar
Garnish: gummy body parts
Directions
1. Rim 4 glasses with caramel and cinnamon sugar. Place in the fridge to set the caramel. It's ok if it drips!
2. In a cocktail shaker combine the Natalie's Margarita Mix, apple juice, sour mix, egg whites, and ice. Shake well to combine .
3. Remove the glasses from the fridge and fill each with ice. Strain in the monster mocktail and garnish each glass with a cocktail pick skewered with gummy body parts. Enjoy!