No Bake Margarita Pie Parfait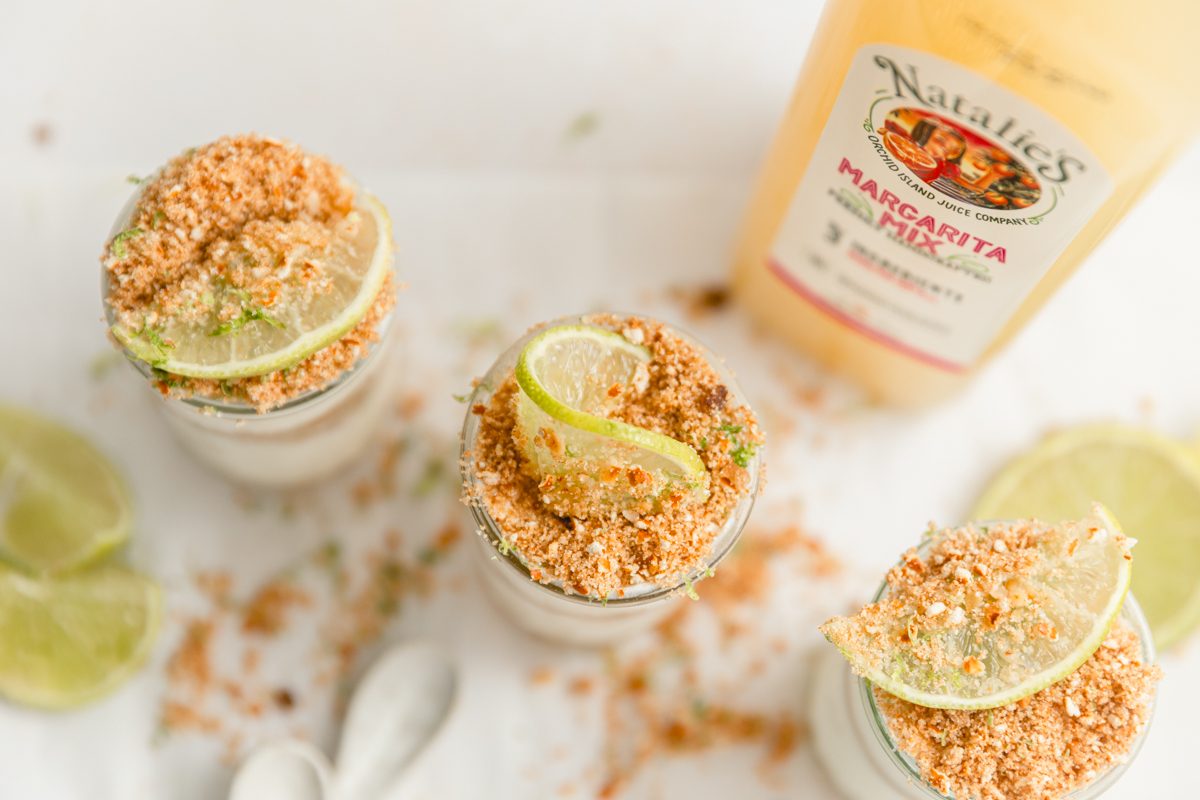 Ingredients
½ cup Natalie's Margarita Mix
1 Cup Heavy Cream
½ Cup Sweetened Condensed Milk
2 TBS Natalie's Lime Juice
Zest of 1 Lime
Pinch of Flaky Sea Salt
1 TBS Tequila (optional)
1 Cup Pretzels
¼ Cup Brown Sugar
3 TBS Butter
Directions
1. In a large mixing bowl whisk together the margarita mix, sweetened condensed milk, lime juice, tequila, and lime zest. Set aside.
2. In a stand mixer or with a hand mixer, add 1 cup cold heavy cream to a mixing bowl.
Whisk on high until stiff peaks form.
3. Carefully fold the whipped cream into the margarita mix until just combined. Place in the fridge.
4. In a food processor combine pretzels, brown sugar, and butter. Blend until the pretzels become fine crumbs.
5. In 4 small parfait cups or jars, start by layering a tablespoon of the pretzel crust, then alternate layers of the chilled margarita mix and pretzel mix, ending with the pretzel on top.
6. Top with extra lime zest and enjoy!