Orange Cider Mimosa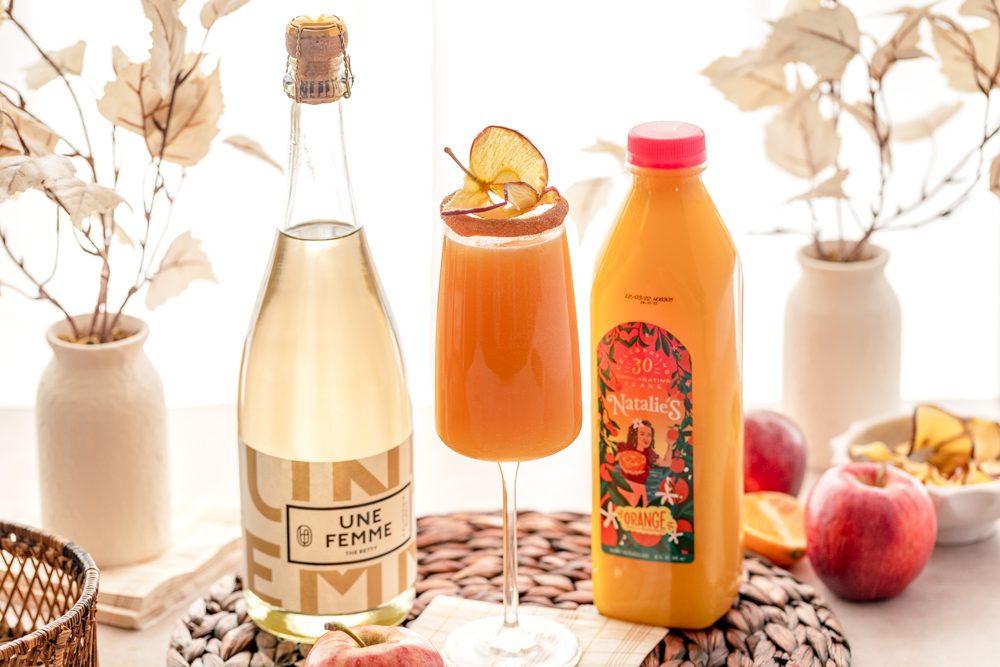 Ingredients
6oz Natalie's orange juice
4oz apple cider
6-8oz Une Femme sparkling wine
2 tbsp melted caramel sauce
1 tbsp sugar
1 tsp cinnamon
Freeze-dried apples for garnish
Directions
1. Take the rim of the glass and dip it into melted caramel sauce.
2. Coat the rim in the cinnamon sugar mixture.
3. In a small pitcher combine the orange juice and apple cider. Stir well.
4. Divide between 2 glasses and top with Une Femme sparkling wine.
5. Garnish with freeze dried apple slices and enjoy!
You might be interested in these