Orange Mango Mint Rum Punch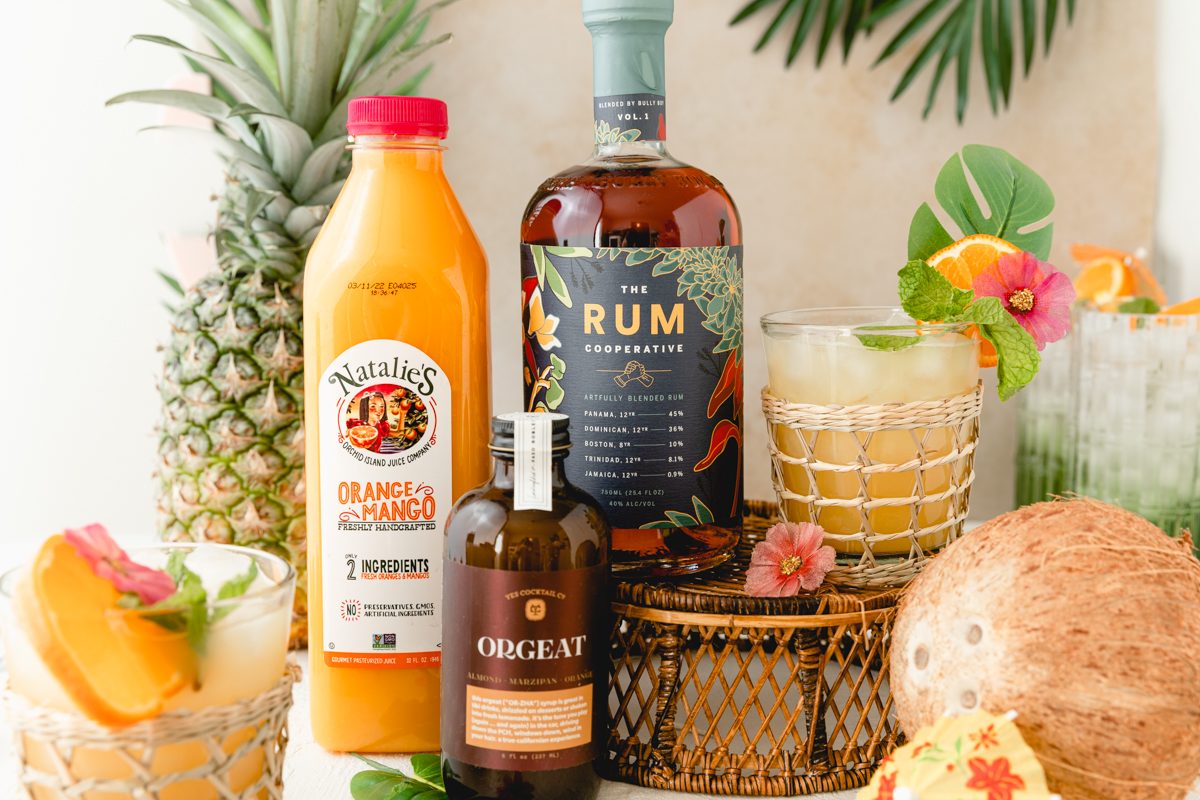 Ingredients
3oz Rum
1oz Gin
4oz Natalie's Orange Mango Juice
2oz Lemon juice
1oz Orgeat syrup
4 Mint sprigs
Ice
Orange slices for garnish
Directions
1. In a cocktail shaker take ½ of the mint and muddle with the lemon juice.
2. Add remaining ingredients and shake until the outside of the shaker is nice and cold (about 30-45 seconds).
3. Strain over fresh ice in 2 glasses and garnish with orange slices and remaining mint sprigs.