Rosemary Grapefruit Gin Cocktail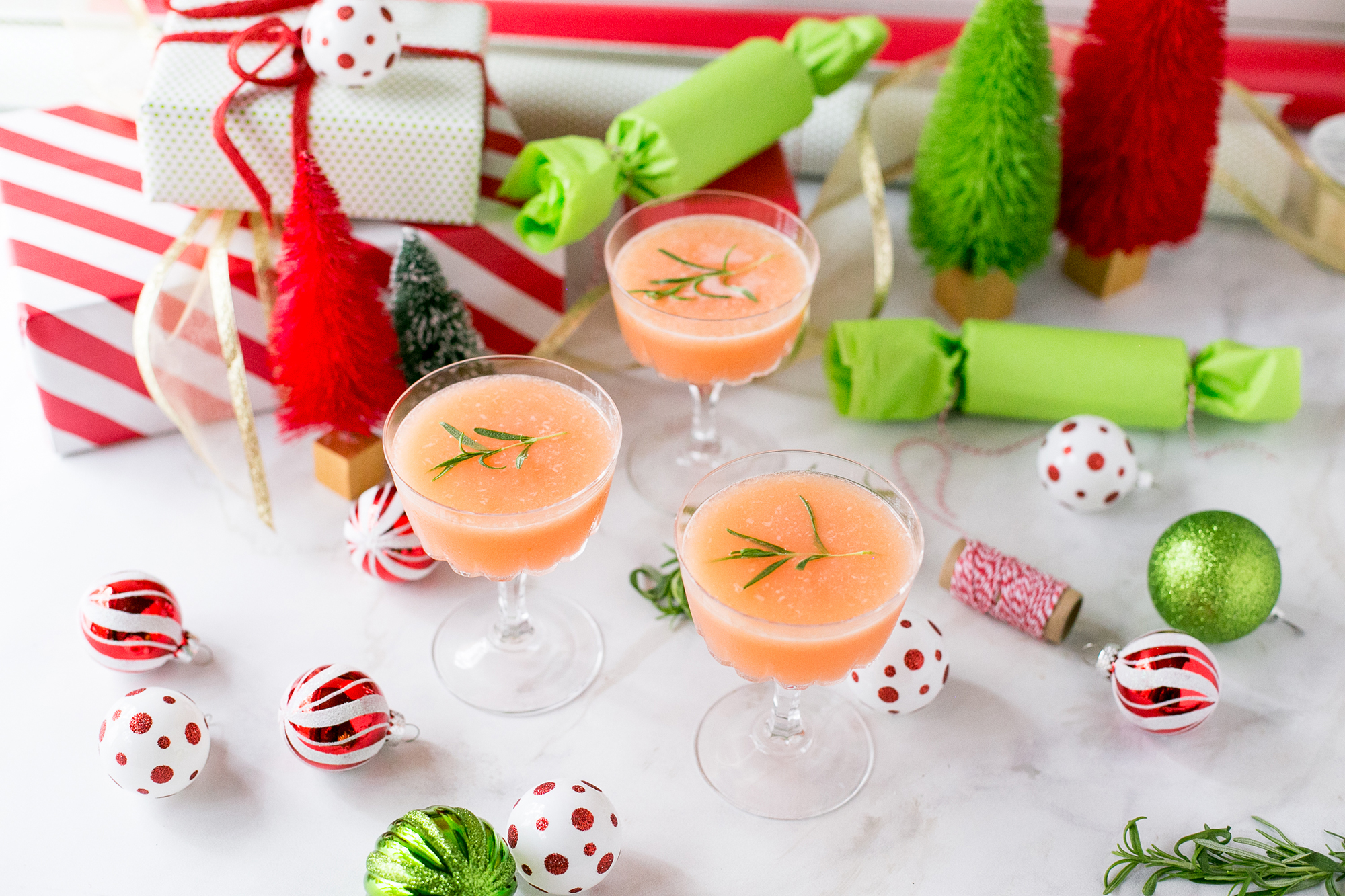 Ingredients
For the Cocktail:
3 oz. Natalie's Grapefruit Juice
1.5 oz. Gin 
1 oz. Rosemary simple syrup
Fresh rosemary, garnish
*For Rosemary Simple Syrup:
1/2 cup Water
1/2 cup Sugar
2-3 Sprigs of fresh rosemary
Directions
(Yields 1 Serving)
1. Fill a cocktail shaker with ice. Add juice, gin & rosemary simple syrup*. 
2. Shake until well chilled. Pour into a coupe glass.  
3.  Garnish with fresh rosemary.
*Rosemary Simple Syrup:
1. In a small saucepan, combine 1/2 cup water & 1/2 cup sugar.
2. Bring mixture to a boil & stir until sugar is dissolved.
3. Add 2-3 sprigs of fresh rosemary. Lower heat & simmer for 5 minutes. Remove from heat.
4. Let syrup cool to room temperature. Remove rosemary sprigs.
5. Store in the refrigerator until ready to use.