Strawberry Lemonade Halloween Jello Cups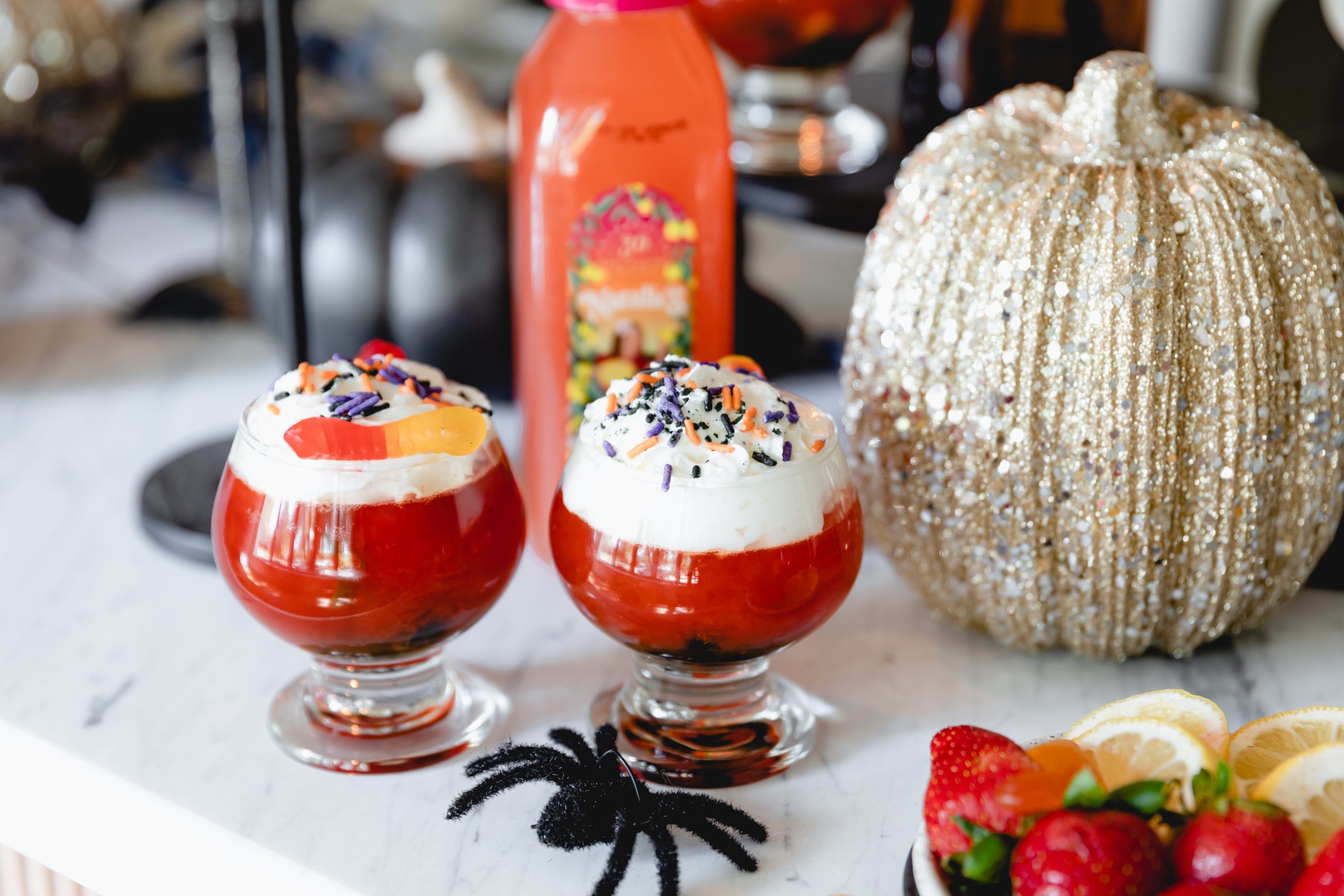 Ingredients
16oz Natalie's Strawberry Lemonade
1 packet of unflavored gelatin
Juice of 1 lemon
Red food coloring (optional)
Gummy worms
Whipped cream
Halloween colored sprinkles
Directions
1. In a small cup, combine ¼ cup of the strawberry lemonade with the packet of gelatin. Let this set for 5 minutes to let the gelatin bloom and activate.
2. While that sets, in a small sauce pan over medium high heat, add the remaining strawberry lemonade and juice of 1 lemon.
3. Bring this to a boil then pour in the gelatin mixture.
4. Whisk until it is fully dissolved then remove from heat.
5. Allow to cool for 5 minutes then whisk in the food coloring.
6. Pour into 6 small plastic cups and place these in the refrigerator for 2 hours.
7. After 2 hours, add in the gummy worms. (This ensures the jello is firm enough that the gummy worms won't all sink to the bottom.)
8. Refrigerate another 2 hours up to overnight.
9. Right before serving, top the jello cups with whipped cream and sprinkle with your favorite mix of halloween sprinkles.
10. Garnish with extra gummy worms and enjoy!