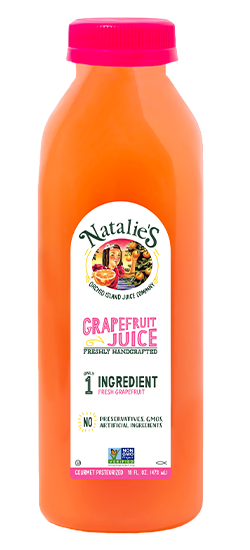 available in 16 oz. 32 oz. 64 oz. & 128 oz. view pack sizes
Grapefruit Juice
What's in it? Only 1 ingredient
Grapefruit
Nutrition facts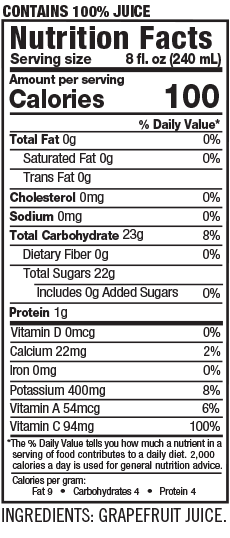 Health benefits
Ripe grapefruit makes up this single-ingredient juice fresh grapefruit juice that was voted Best Tasting by Cook's Country Magazine. Grapefruits are rich in vitamin C, fiber & potassium, & are known to support healthy immune function & skin development.
Clean & pure
No preservatives, no artificial ingredients, no added sugar, no GMOs.
Our promise
Honestly sourced, freshly handcrafted, minimally processed.
Care instructions
Must be kept refrigerated between 32-36°F.