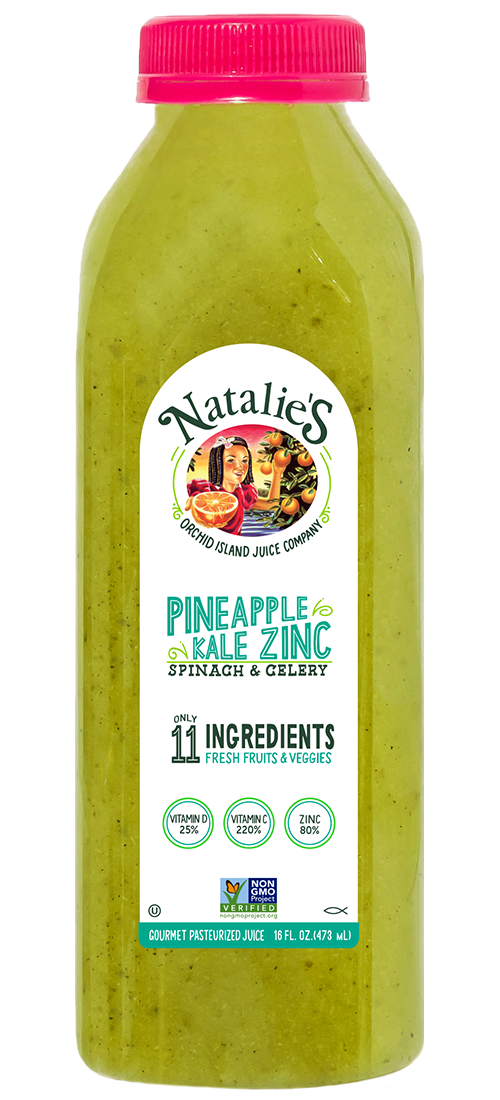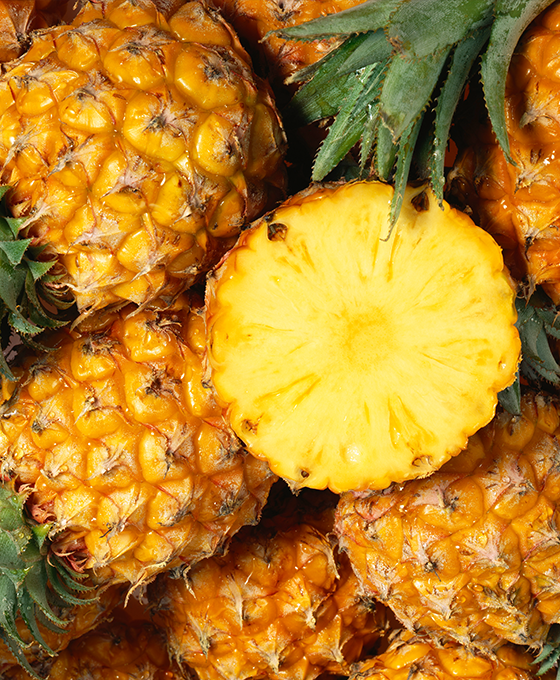 available in 16 oz. view pack sizes
Pineapple Kale Zinc Juice
What's in it? 11 Fresh ingredients
Pineapples
Kale
Spinach
Zinc
Vitamin D
Nutrition facts
Health benefits
Find your mojo inside this nourishing blend of ingredients made to bring out the best in you. A vibrant combination of hydrating celery, paired with antioxidant-rich spinach & kale that may work wonders on your body. In other words, prepare to glow from the inside out.
Clean & pure
No preservatives, no artificial ingredients, no added sugar, no GMOs.
Our promise
Honestly sourced, freshly handcrafted, minimally processed.
Care instructions
Must be kept refrigerated between 32-36°F.