Natalie's Sponsors The Power Your Lunchbox Pledge
Join Natalie's in taking the "Power Your Lunchbox" Pledge and make our kids' school lunches authentically nutritious again!
Date: August 3rd, 2016
This year, let's send our kids back to school with healthy lunchboxes packed with nutritious food items. Recently, Natalie's became a proud sponsor of the "Power Your Lunchbox Pledge", a nationwide campaign from Produce for Kids that makes it easy for parents to discover healthy and nutritious food options to pack their child's lunchboxes with.
We love this program for its fresh and authentic approach. It shows you smart and simple ways to give your child's lunchbox a nutritious makeover. To get started, visit Power Your Lunchbox web site and take the pledge. Then explore the site for all the recipes, tips and healthy products that will inspire you to fill your lunchboxes with fun, tasty and nutritional choices. It's a great resource!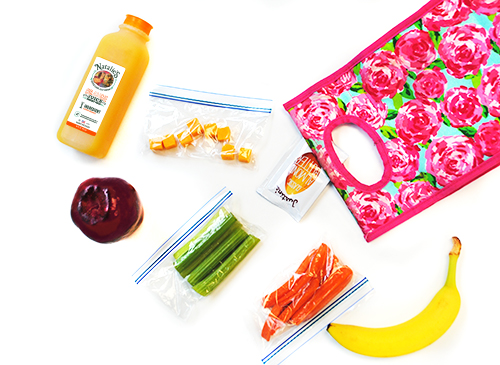 Best of all, when you take the pledge to Power Your Lunchbox, you're not only helping your own kids, you're also helping families across the country. That's because with every pledge taken, Produce for Kids, and its partners like Natalie's, will donate one dollar to Feeding America, a non-profit with a nationwide network of more than 200 food banks that feed more than 46 million people through food pantries, soup kitchens, shelters, and other community-based agencies.
In fact, last year, some 10,797 families and classrooms took the pledge to pack a healthier lunchbox
which in turn allowed Produce For Kids to donate 107,970 meals to families in need across America. This year, the pledge re-reopens on August 8, 2016 so please be sure to sign up.
And don't forget, Natalie's squeezed fresh and minimally processed juices are a great addition to any healthy lunchbox ensemble. Unlike those popular juice boxes, we don't use flavor packs, artificial ingredients, preservatives, concentrates or GMOs in any of our juices.
After you take the pledge, we'd love to see photos or video clips of your new "powered up" lunchbox featuring one of Natalie's Juice's. We'll even feature our favorite pics/videos on our Facebook timeline!
To find out more, head off to the Power Your Lunchbox site and go take the pledge!