Blood Orange Baked Donuts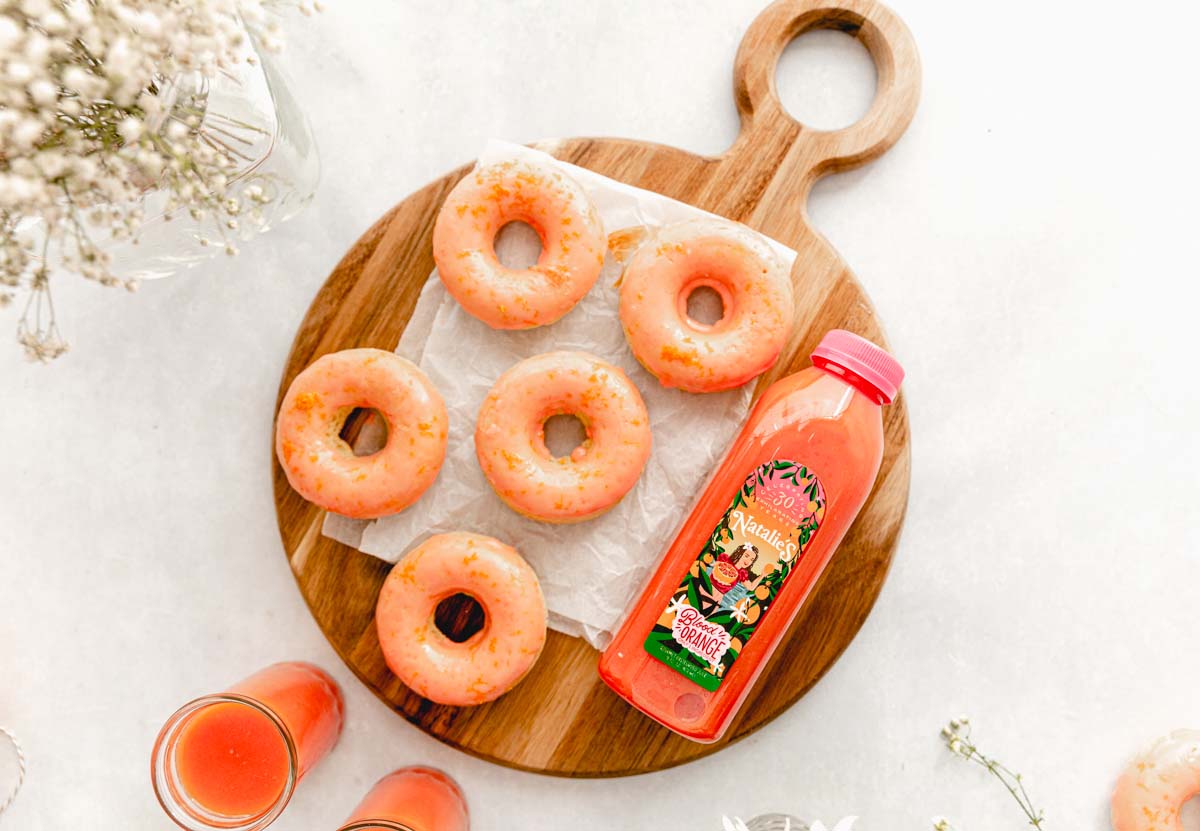 Ingredients
For Donuts:
1 cup all-purpose flour
1 tsp. baking powder
1/2 tsp. salt
1/2 cup milk
1 Tbsp. lemon juice
½ cup sugar
1 egg
1 Tbsp. melted butter
1 Tbsp. Blood Orange Juice
Zest of 1 blood orange
For Icing:
¼ cup Natalie's Blood Orange Juice
1 cup powdered sugar
1 tsp. vanilla
1 drop of red food coloring
Directions
1. In a medium mixing bowl combine flour, baking powder, salt, and orange zest. Whisk.
2. In a large mixing bowl whisk together the melted butter, milk, lemon juice, egg & blood orange juice.
3. Add the dry ingredients to the wet mixture, about ½ at a time.
4. Stir carefully until just incorporated, don't over mix.
5. Place the donut mixture into a piping bag or ziplock (just trim the corner to create your own piping bag!) & pipe into greased donut pan.
6. Fill about ½ to ¾ of the way in the pan.
7. Bake at 350°F for 8-10 minutes.
8. Remove and set aside to cool.
9. In a mixing bowl combine the powdered sugar, vanilla, & food coloring.
10. Slowly stir in the blood orange juice until it reaches a glaze consistency. If you like it thicker, add less juice if you want it thinner, add more juice!
11. Dip the fully cooled donuts into the glaze & garnish with dried blood orange & orange zest.