Blood Orange Blackberry Cooler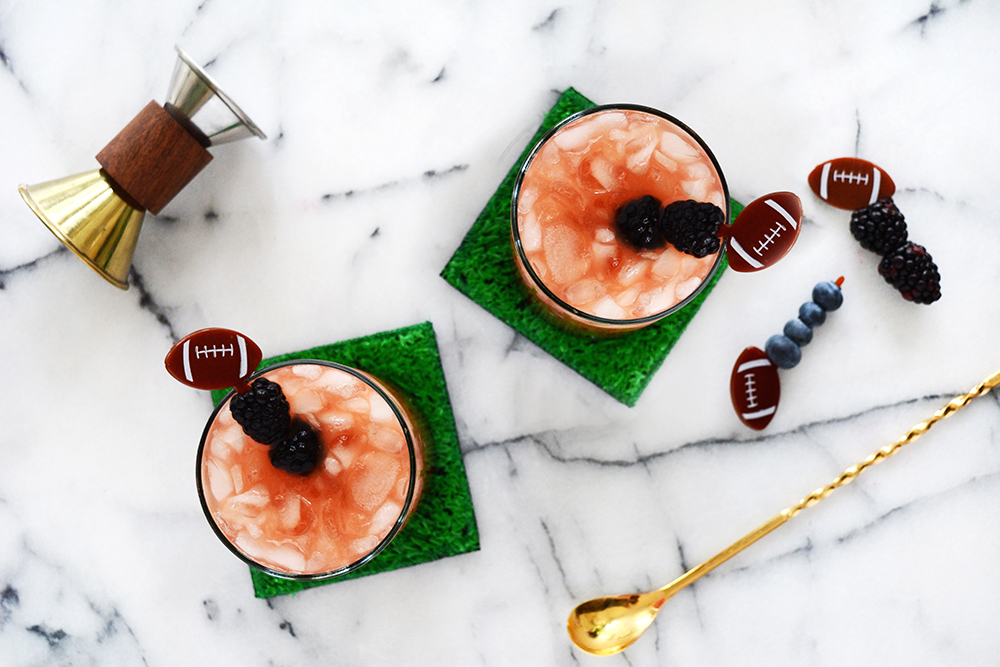 Ingredients
Natalie's Blood Orange Juice
Fresh Blackberries
Bourbon
Grenadine Syrup
Club Soda
Directions
(Yields 1 Serving)
1. In the bottom of a glass, muddle 4-5 blackberries. Add crushed ice.
2. Fill the glass half full with blood orange juice.
3. Add a shot of grenadine, & a shot of bourbon.
4. Top off the glass with club soda.
5. Stir & garnish with a pick of blackberries.
Recipe by: Jeran McConnel