Blueberry Mint Lemonade Cocktail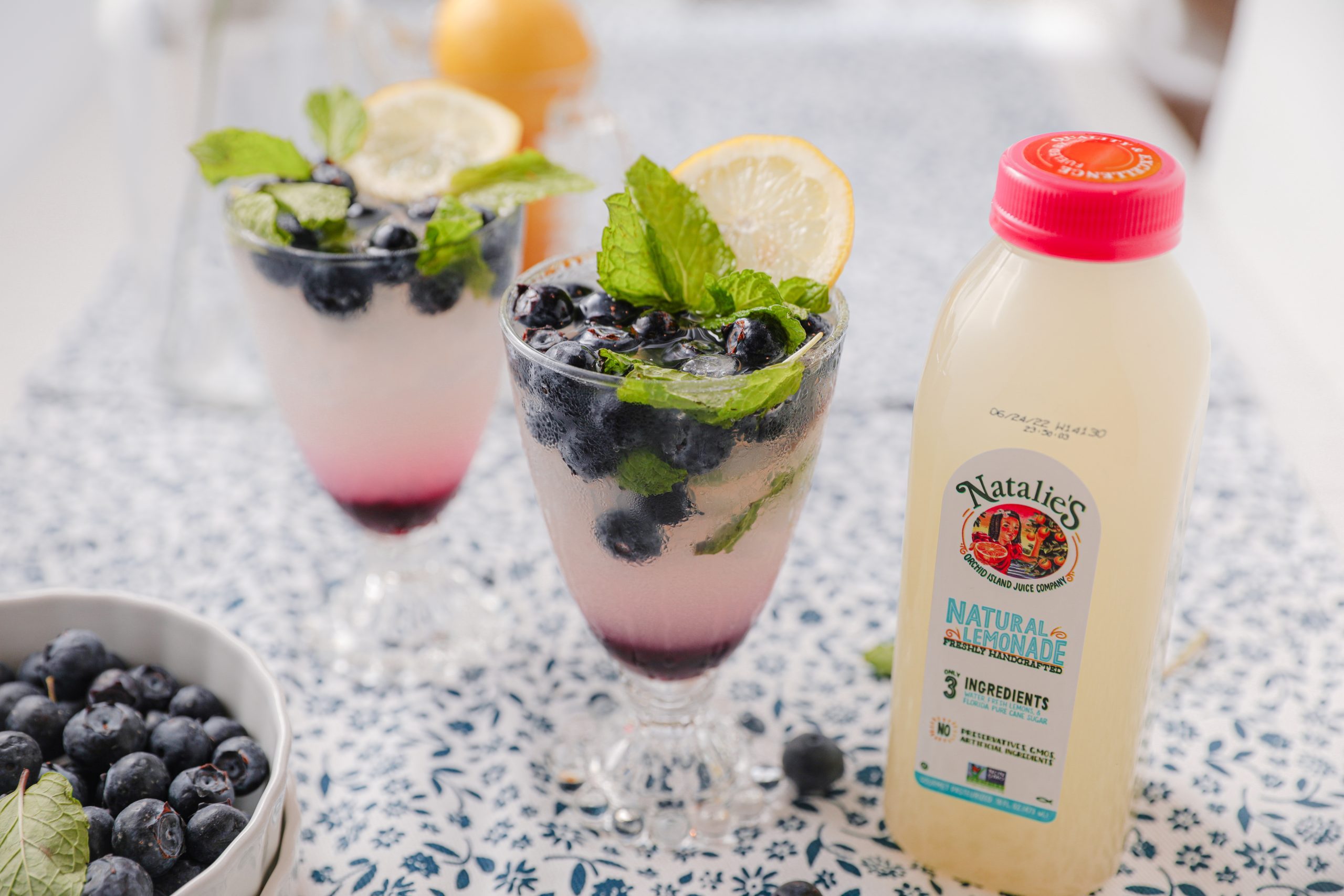 Ingredients
16 oz Natalie's Natural Lemonade
½ cup vodka
¼ cup Blueberry preserves
Fresh Mint leaves
Fresh Blueberries
Fresh Lemon slices
Directions
1. In a pitcher combine a few mint leaves, fresh blueberries, and a splash of lemonade and muddle well.
2. Pour the rest of the lemonade into the pitcher as well as the vodka, and stir well.
3. In your glass, add a small scoop of blueberry preserves, add crushed ice, and then pour the lemonade cocktail on top.
4. Garnish with lemon slices, mint, and fresh blueberries.