Candy Corn Carrot Ginger Sour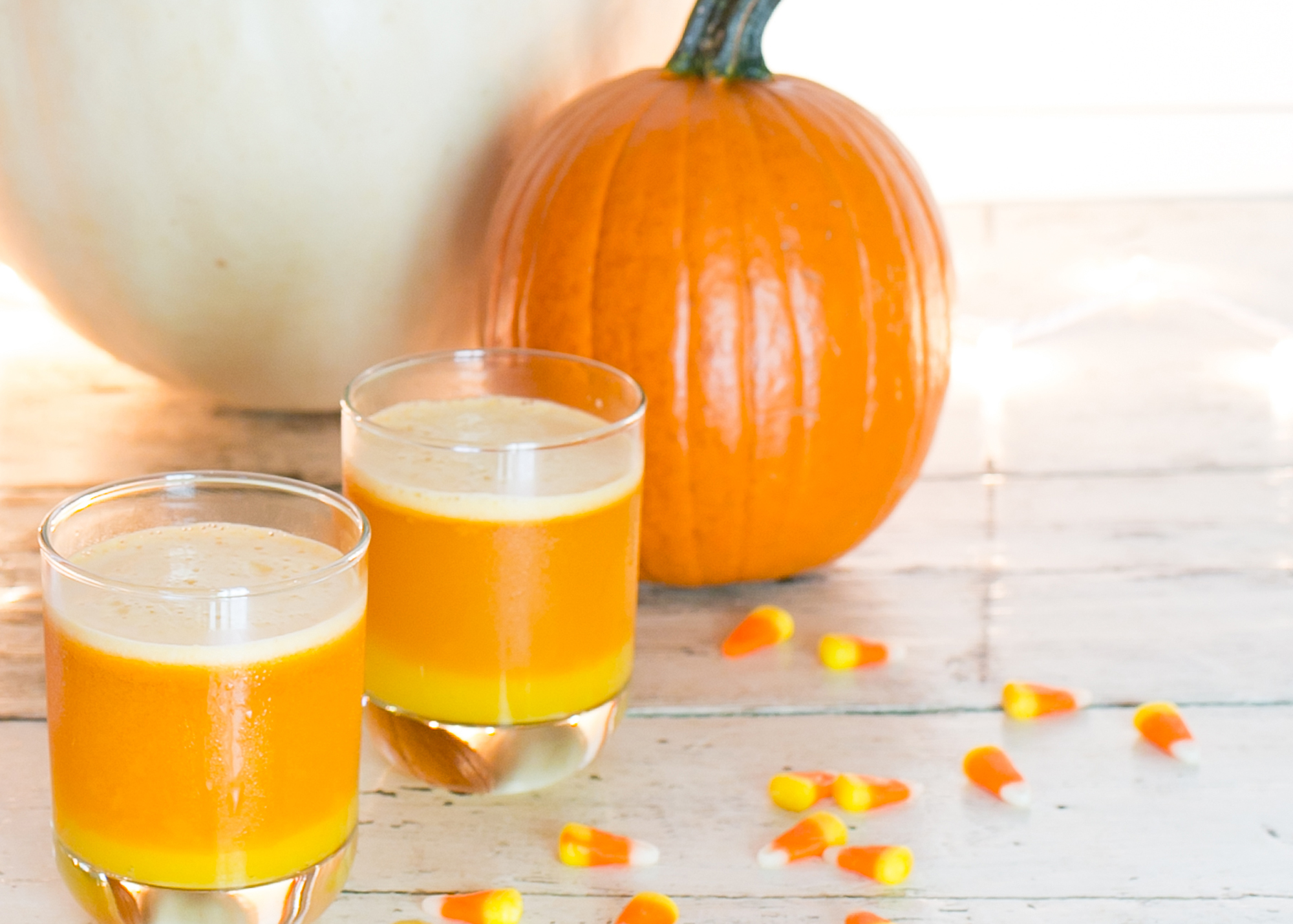 Ingredients
2 oz. Natalie's Carrot Ginger Juice
1 cup Fresh or canned mango chunks
1 oz. Fresh lemon juice
3/4 oz. Simple syrup
1 Egg white
2 oz. Rye whiskey
Directions
1. Puree mango in a blender or food processor. If using canned mango, be sure to drain it well.  Spoon about 3-4 tbsp. of mango puree into a rocks glass. 
2. In a shaker, combine carrot ginger juice, lemon juice, simple syrup, egg white & bourbon. Do not add ice. Shake well for at least 10 seconds. Then add ice to shaker & shake again for at least 10 seconds. 
3. Strain mixture into the glass, pouring on top of the mango puree.