Carrot Ginger Soup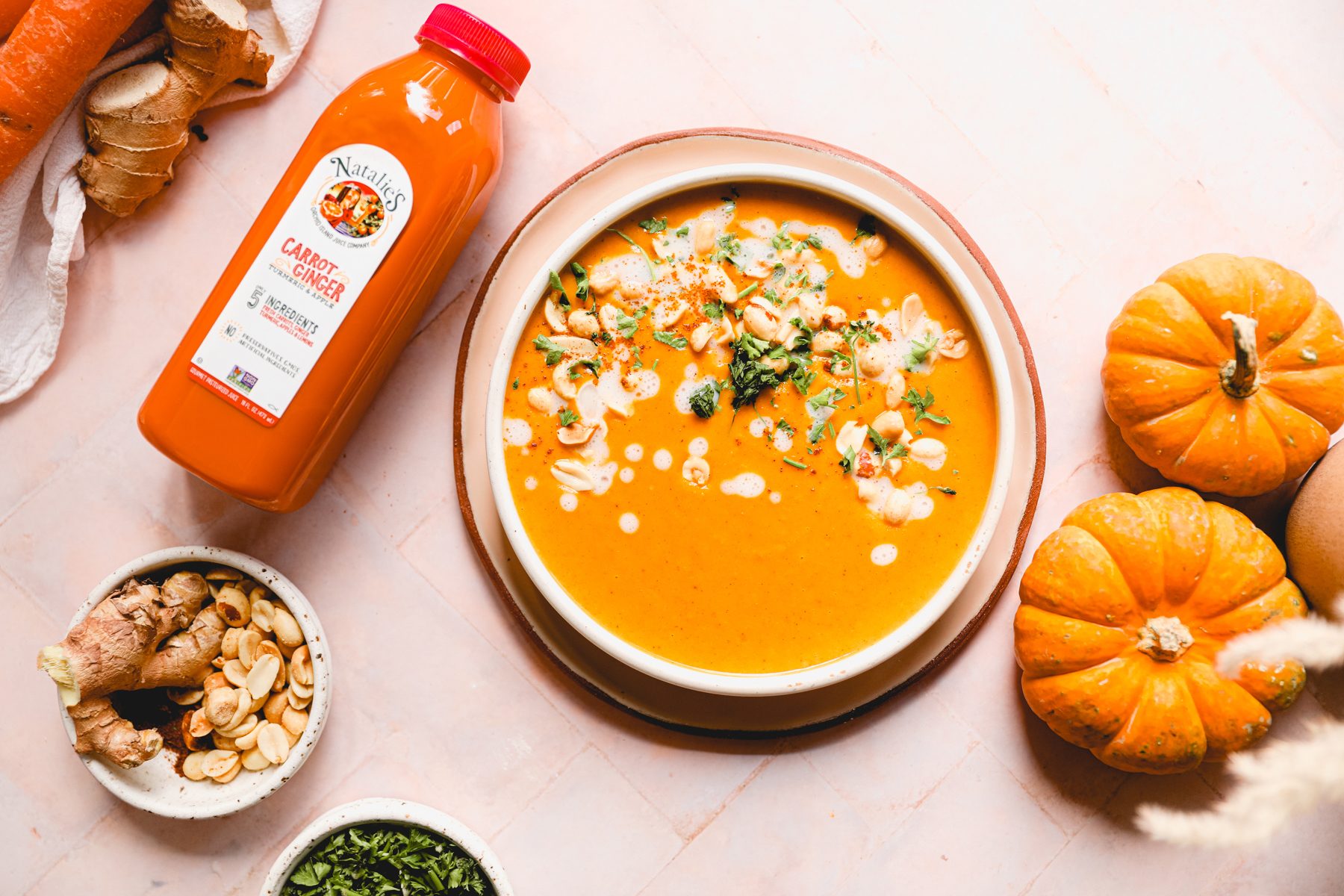 Ingredients
8 oz. Natalie's Carrot Ginger juice
6 carrots, diced
1 onion, diced
2 potatoes, diced
1 Tbsp. chili powder
½ Tbsp. cinnamon
1 tsp. salt (more to taste)
½ tsp. pepper
¼" fresh grated ginger
2 cups Vegetable broth
1 cup Coconut milk (reserve extra from the can for garnishing)
Roasted peanuts, for garnish
coconut milk, for garnish
parsley, for garnish
Directions
1. In a pot heat up 1 Tbsp. of olive oil & sautée the onion for 5-7 minutes
2. Add in the carrots, potato, juice, vegetable broth, cinnamon, chili powder, salt, pepper, & ginger.
3. Bring to a boil and reduce to a simmer.
4. Simmer for 15 – 20 minutes until all vegetables are tender.
5. Carefully pour the soup into a high speed blender or use an immersion blender & blend until smooth.
6. Return to the pot & stir in the coconut milk. Enjoy!