Cherry Limeade Beer-Rita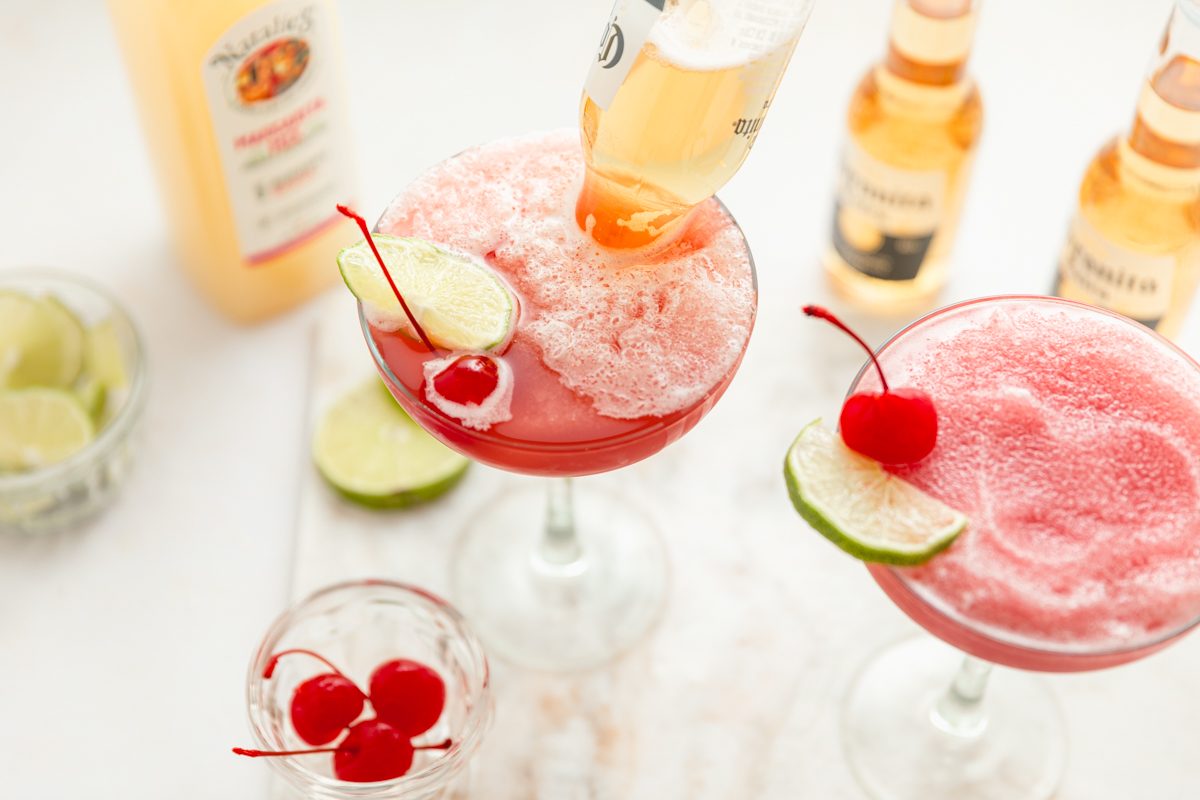 Ingredients
8oz Natalie's Margarita Mix
4oz Tart Cherry Juice
6oz Blanco Tequila
4 Small Mexican Beers (Corona or Modelo)
Pinch of sea Salt
2 cups of Ice
Cherries and Limes For Garnish
Directions
1. In a blender combine the margarita mix, cherry juice, tequila, salt, and ice.
2. Blend until everything is combined, about 1 minute.
3. Pour the margarita into 4 glasses, but fill them about ¾ of the way up to leave room for the beer.
4. Carefully place a beer bottle upside down, directly into the margarita and rest it on the edge of the glass.
5. Garnish with cherries and lime wedges.