Citrusy Orange Pumpkin Bread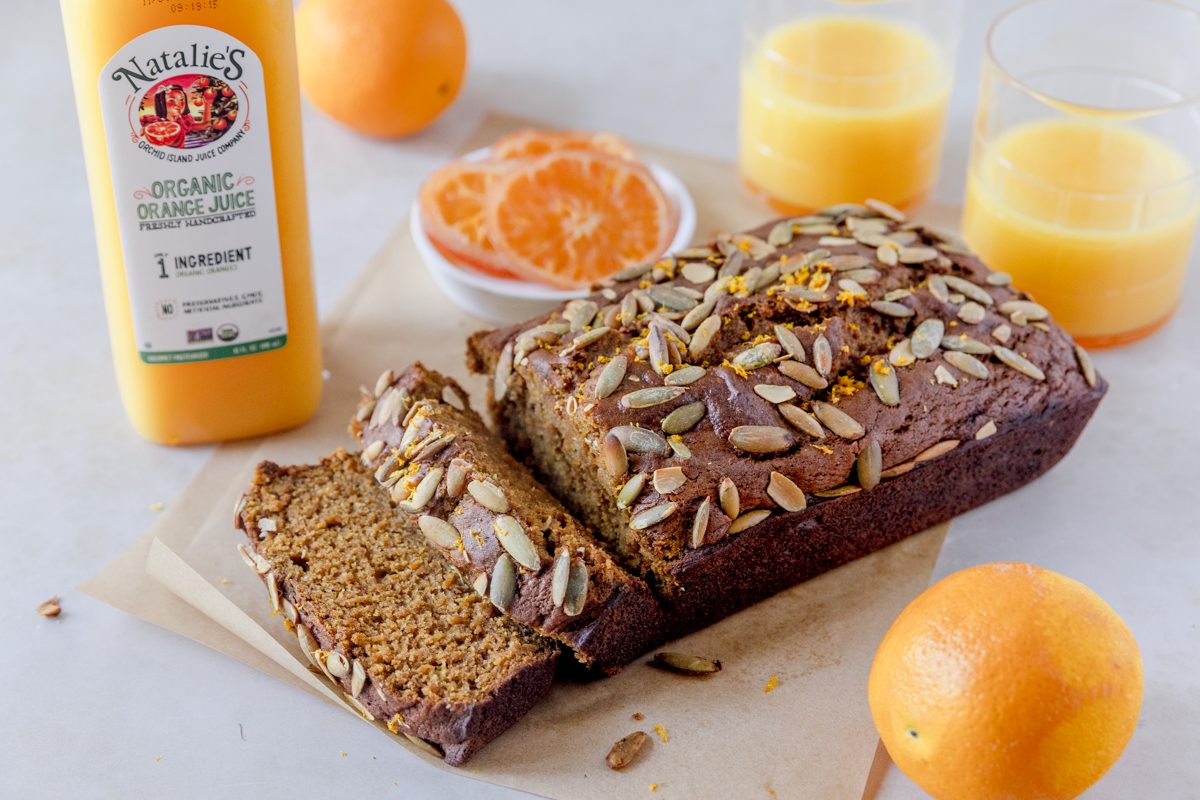 Ingredients
1 ¾ cups flour
1 tsp baking soda
1 tbsp pumpkin spice
1 tsp salt
2 eggs, room temperature
½ cup sugar
¾ cup brown sugar
1 15oz can of pumpkin puree
¼ cup Natalie's Organic Orange juice
½ cup canola oil
1 tsp vanilla
Zest from 1 orange
¼ cup pepitas (roasted pumpkin seeds)
Directions
1. In a large mixing bowl combine the flour, baking soda, pumpkin spice, and salt. Whisk.
2. In a medium mixing bowl whisk together the eggs, sugar, brown sugar, pumpkin, oil, Natalie's Organic Orange Juice, orange zest, and vanilla.
3. Pour the wet ingredients into the dry ingredients and stir with a spatula until just combined.
4. Pour the batter into a greased 9×5 loaf pan and top with the pepitas.
5. Bake at 350 for 45 minutes. Check on the bread halfway through the cook time to see if the pumpkin seeds are getting to brown, if they are, tent the loaf pan with aluminum foil.
6. Continue cooking for the full 45 minutes or until a toothpick inserted into the center comes out clean. Enjoy!