Classic Lemon Hot Toddy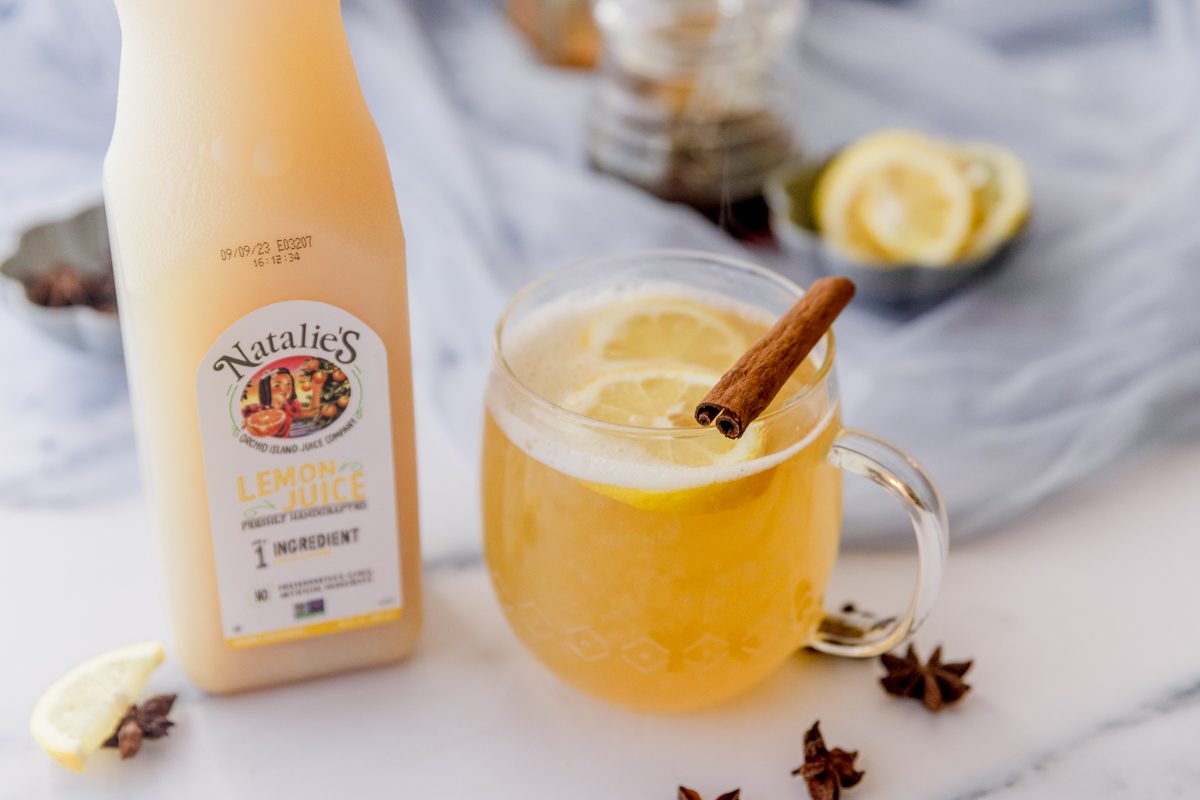 Ingredients
2 ½ cups of water
4 oz whiskey
¼ cup honey
¼ cup Natalie's Pure Lemon Juice
4 lemon slices
4 cinnamon sticks
Directions
1. In a saucepan, heat the water over medium high heat until it reaches a gentle boil.
2. Turn off the heat and stir in the whiskey, Natalie's Pure Lemon Juice, and honey. Stir until the honey is dissolved.
3. Pour into 4 glasses and garnish each with a lemon wedge and cinnamon stick.