Cranberry Blood Orange Punch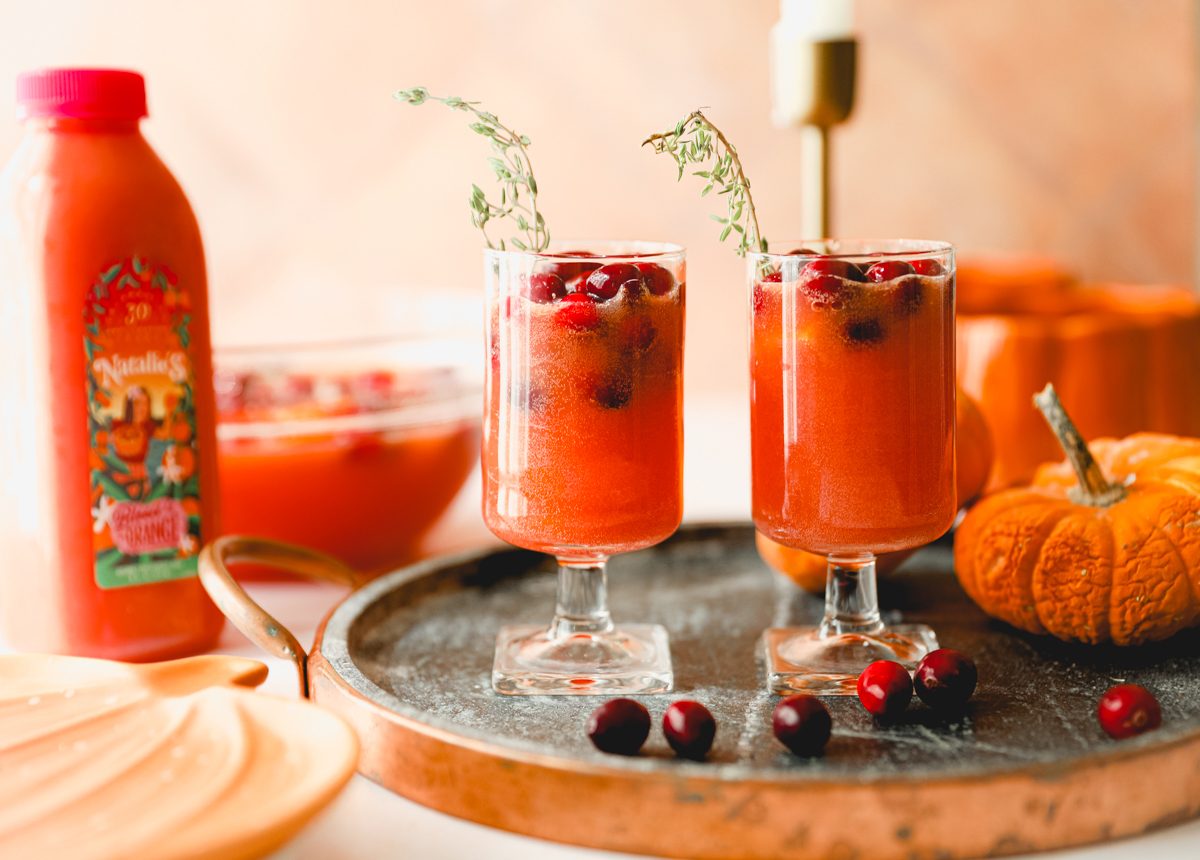 Ingredients
16 oz. Blood Orange Juice
12 oz. Ginger ale
12 oz. Cranberry juice
2.5 cups bourbon (or more to taste)
Fresh cranberries, sprigs of thyme, and slices of blood oranges or oranges.
Directions
1. In a punch bowl combine all ingredients & stir. (Feel free to make ahead of time & store in the fridge!)
2. Serve the punch over glasses of ice.
You might be interested in these