Dracula's Blood Margarita (Black Cherry Margarita)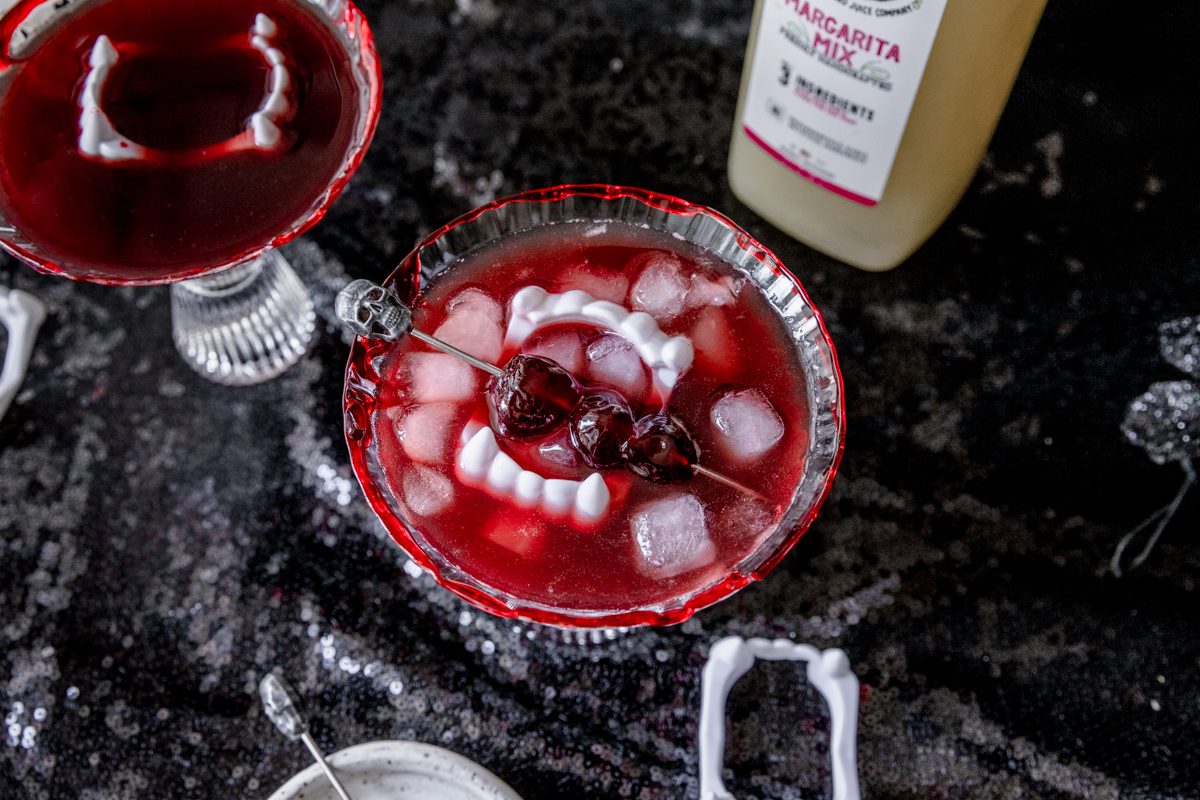 Ingredients
6oz Natalie's Margarita Mix
6oz tart cherry juice
6oz blanco tequila
3oz triple sec
Juice of 1 lime
ice
Luxardo cocktail cherries for garnish
Red food gel icing for garnish
Plastic dracula teeth for garnish
Directions
1. Take 2 coupe glasses and carefully pipe the red food gel around the rim of the glass. Place in the fridge for the gel to set up. It's ok if it drips!
2. In a shaker combine the Natalie's Margarita Mix, cherry juice, tequila, triple sec, lime juice, and ice. Shake for 30 seconds.
3. Strain into the two chilled glasses and add in 2-3 Luxardo cherries and the dracula teeth. Enjoy!