Frozen Hibiscus Margarita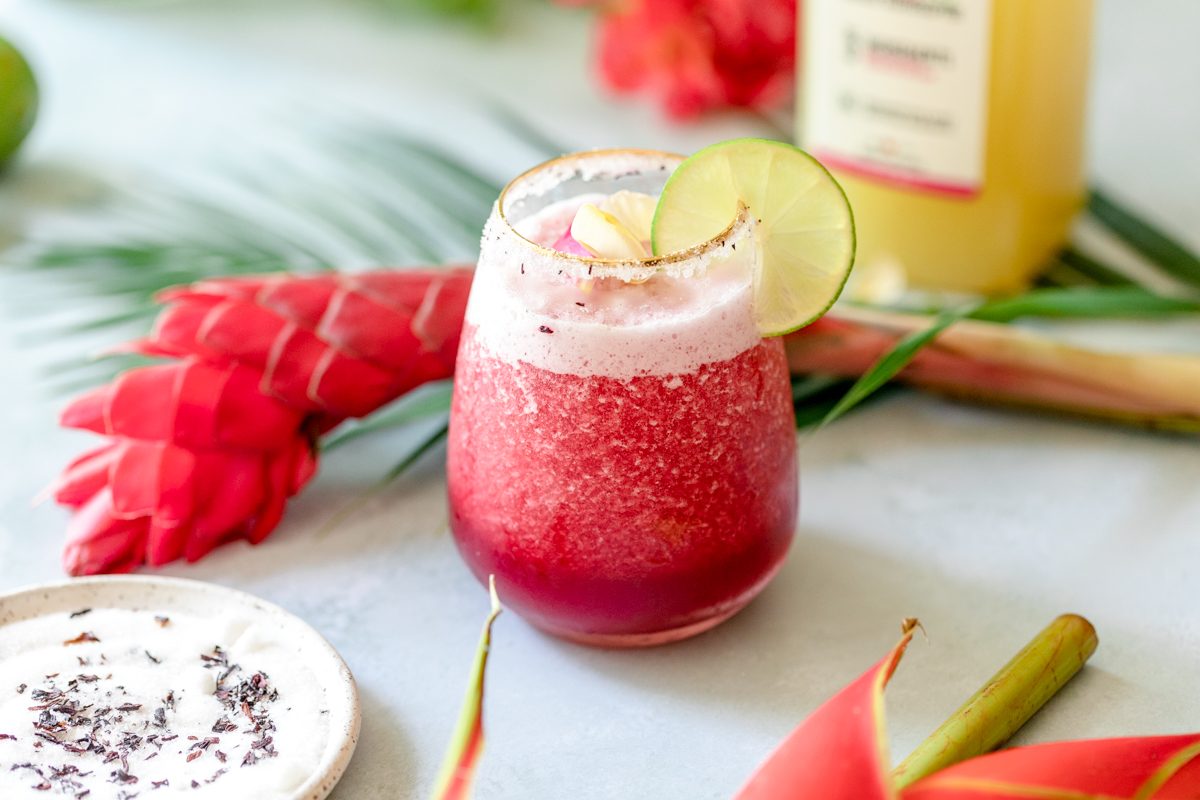 Ingredients
8oz Margarita Mix
6oz tequila
4oz triple sec
Sugar for rimming
Hibiscus leaves and lime wedge for garnish
2oz hibiscus simple syrup
¼ cup Natalie's Margarita Mix
¼ cup sugar
2 tbsp dried hibiscus leaves
Ice
Directions
1. Prepare the simple syrup by combining the Natalie's Margarita Mix and sugar in a saucepan and bringing it to a boil.
2. Reduce heat to medium low and allow to simmer for 5-7 minutes until slightly thickened.
3. Remove from heat and add in the hibiscus leaves. Steep for 5 minutes.
4. Strain the leaves and set the syrup aside to cool.
5. When ready to prepare the margaritas, combine the Natalie's Margarita Mix, tequila, triple sec, and simple syrup together with ice and blend on high speed.
6. Rim each glass with a mixture of the sugar and a few crushed hibiscus leaves.
7. Pour the frozen margarita into each glass and garnish with edible flowers and a lime wedge.