Ginger Maple Glazed Carrots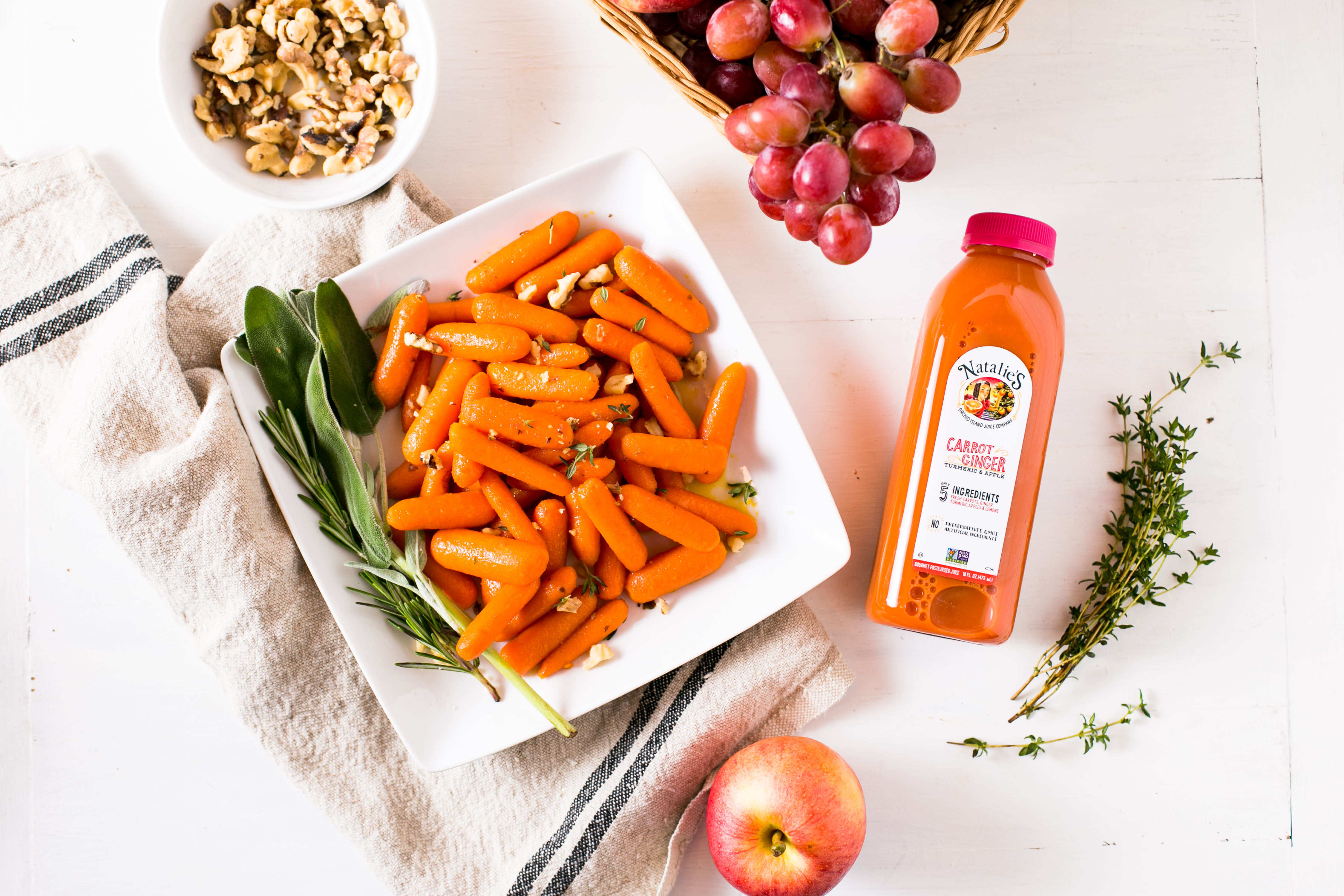 Ingredients
½ cup Carrot Ginger juice
¼ Maple syrup
½ tsp salt
2 tsp lemon juice
2 lbs baby carrots
½ cup Walnuts, toasted
Fresh herbs, such as Thyme
Directions
1. Combine Carrot Ginger juice, maple syrup, salt, lemon juice & carrots in a large pot.
2. Bring to a boil. Cook 7 minutes covered. Stirring often. Then remove the cover.
3. Turn heat to medium, continue cooking until carrots are tender & the
juice mixture has reduced to a syrup consistency, about 5 minutes.
4. To serve, toss carrots with toasted walnuts & Thyme leaves.
5. Drizzle with the sauce from the pot.