The Fandango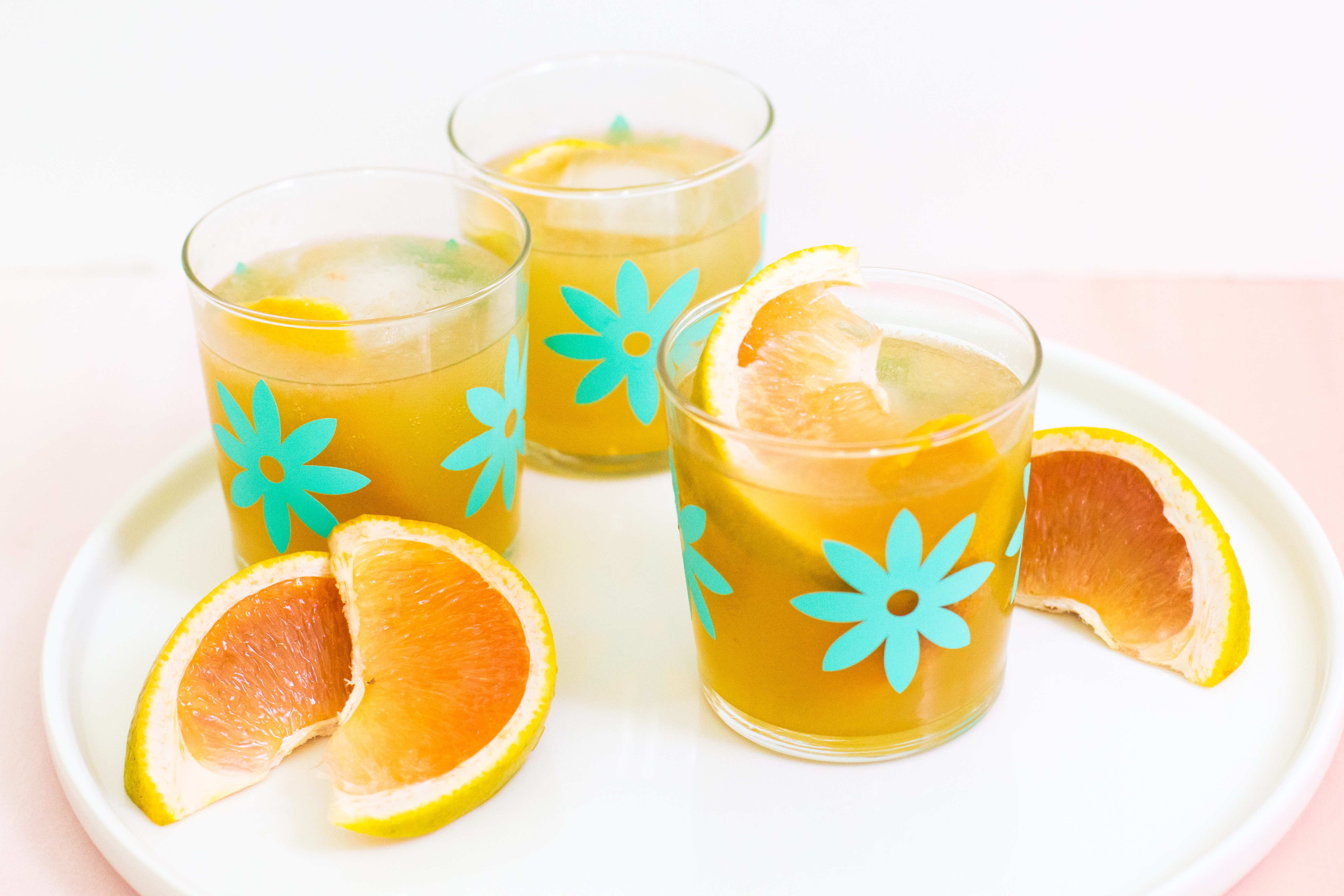 Ingredients
2 oz. Natalie's Grapefruit Juice
2 oz. Tequila
1 oz. Ginger simple syrup*
1 oz. Cane sugar ginger ale
Large ice cubes
Fresh grapefruit peel & wedges, for garnish
Directions
(Yields 1 cocktail)
Cocktail
1. Place one large ice cube in a glass.
2. Pour grapefruit juice, vodka & ginger simple syrup* over ice.
3. Stir.
4. Top with ginger ale & serve with a fresh grapefruit wedge & peel in the glass.
Ginger Simple Syrup*
(Yields enough syrup for 4 cocktails)
1. Combine 1/4 cup sugar & 1/4 cup water.
2. Heat the mixture in a microwave-safe bowl until the sugar is dissolved, about 1 minute.
3. Peel & slide a 1″ piece of fresh ginger.
4. Place the ginger slices in the sugar mixture & allow to steep for 15 minutes.
5. Allow the mixture to cool then remove the ginger pieces before using.
Recipe by: Sarah Hearts