Grapefruit Thyme Spritzer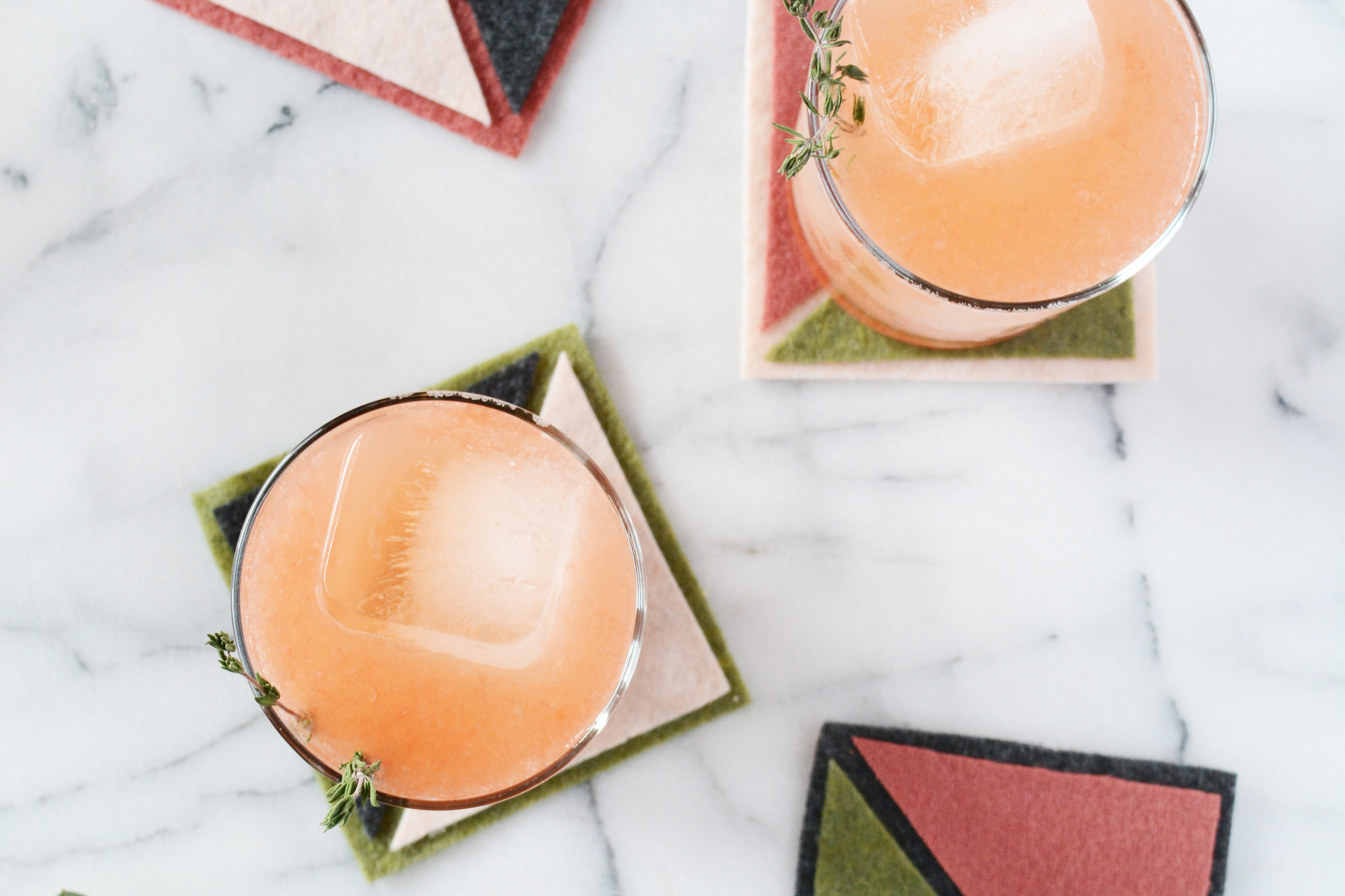 Ingredients
1/2 cup Natalie's Grapefruit Juice
1 oz. Thyme Simple Syrup*
1/2 cup Club soda
A Splash of aromatic bitters
A Sprig or two fresh thyme, for garnish
Directions
Mocktail
1. Fill a glass with ice.
2. Pour in the juice & Thyme simple syrup*, mix.
3. Top with club soda & a splash of bitters.
4. Garnish with a couple of sprigs of fresh thyme.
Thyme simple syrup*
1. In a small pot, bring 1 cup sugar, 1 cup water, & 3-4 sprigs of thyme to a boil, 3 minutes.
2. Remove from heat & allow to cool completely. (Thyme can be left in or removed.)
3. Store in an air-tight container in the refrigerator for up to 2 weeks.
Recipe By: Oleander & Palm