Habanero Blood Orange Margarita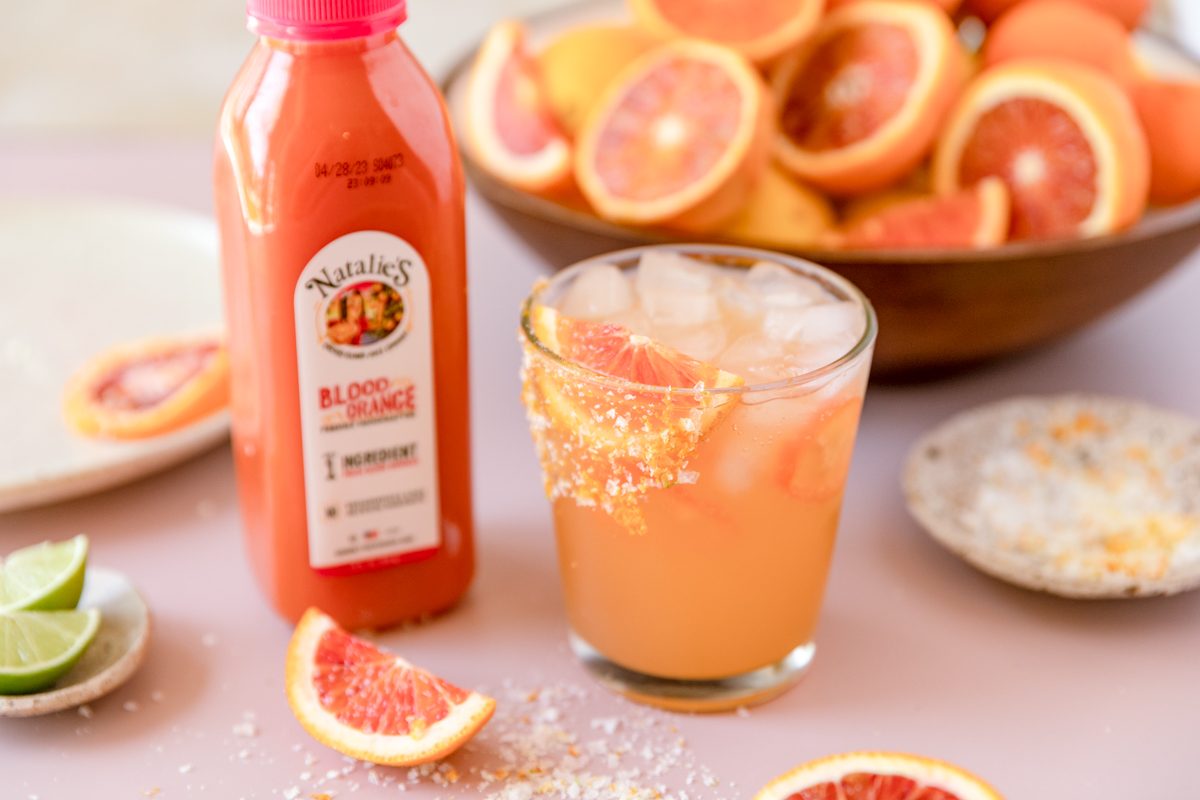 Ingredients
8oz Natalie's Blood Orange juice
6oz gold tequila
3oz lime juice
1⁄2 cup white sugar
1⁄2 cup water
1 habanero pepper, sliced
2 tbsp flakey sea salt
Zest of 1 lime
Zest of 1 blood orange
Directions
1. In a saucepan combine the water and sugar. Bring to a boil.
2. Stir until all of the sugar is dissolved then add the sliced habanero peppers.
3. Reduce the heat and cook for 5 minutes then remove from the heat to cool.
4. Strain out the peppers.
5. In a small pitcher combine the Natalie's Blood Orange juice, tequila, lime juice, 2 tbsp of the
habanero syrup and stir.
6. In a shallow dish combine the sea salt, lime zest, and blood orange zest.
7. Rim 2 glasses with flakey sea salt mixture and add fresh ice.
8. Pour the margarita in and garnish with a broiled slice of blood orange.
Serves 2