Harvest Orange Cashew Bark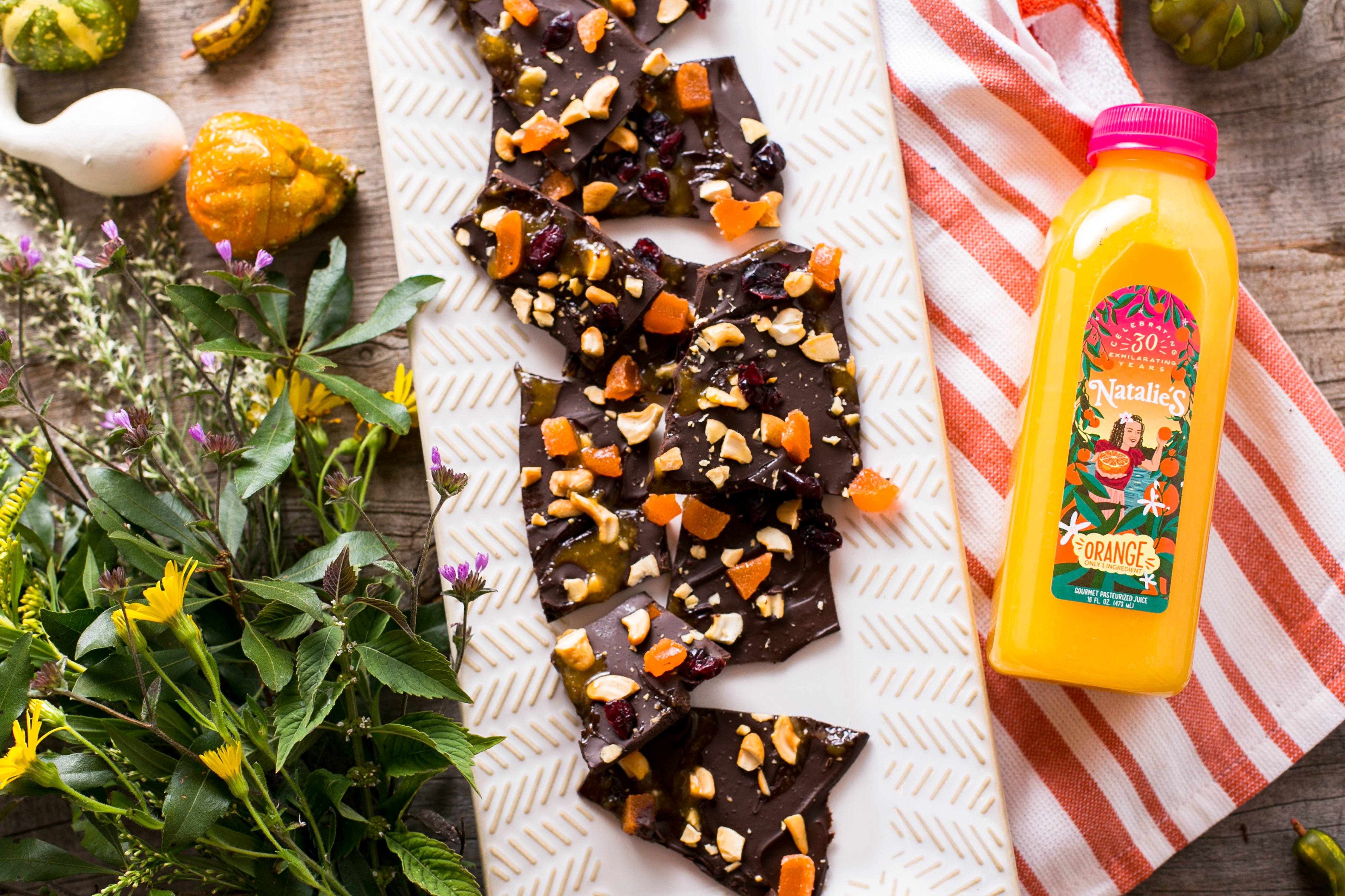 Ingredients
1 cup Natalie's Orange Juice
(1) 10 oz. bag dark chocolate chips
½ cup roasted cashews, chopped
½ cup candied orange slices, chopped
¼ cup dried cranberries
Directions
1. In a small saucepan, bring orange juice to a boil. Then reduce heat to a simmer. Simmer until orange juice is reduced to ⅓ of a cup and has a syrup consistency, about 20-30 minutes. Cool to room temperature.
2. Line a baking sheet with parchment paper. Set aside.
3. In a metal bowl set over a pot of simmering water, melt chocolate chips, stirring occasionally. When chocolate is melted, carefully remove the bowl from the heat. Pour onto the parchment lined baking sheet and spread it out to about a ¼" thickness.
4. While chocolate is still hot, drizzle on the orange juice syrup. Then top with the cashews, candied orange slices and dried cranberries.
5. Refrigerate until chocolate has hardened. Break into pieces to serve.
You might be interested in these