Tangerine Bourbon Cocktail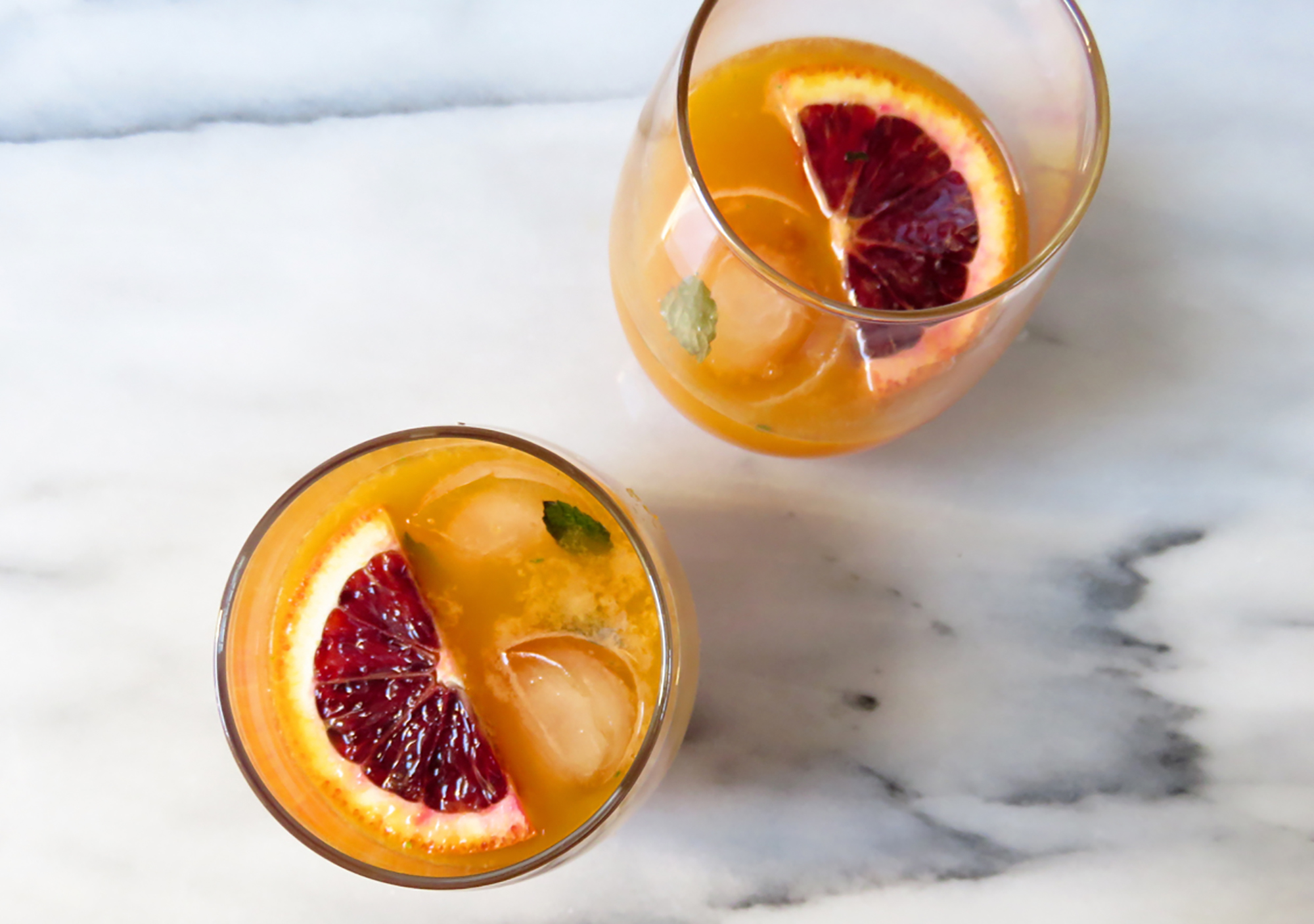 Ingredients
A handful of fresh mint leaves
2 Shots Bourbon
4 Shots of Natalie's Tangerine Juice
2 tsp. Agave nectar
4 Ice cubes, for shaking
2 – 4 Large ice cubes, for serving
2 Blood orange wedges, for garnish
Directions
(Yields 2 Servings)
1. Place mint leaves & 1 shot of bourbon into a glad with a thick bottom.
(I muddled mine in the metal shaker, but a pint glass also works.)
2. Use the muddling tool to press down the mint leaves & twist, 1-2 minutes.
3. Add another shot of bourbon, 4 shots of tangerine juice, the agave, & about 4 ice cubes to the metal shaker.
4. Place a pint glass upside down & inside the shaker so it makes a nice seal, shake 15 seconds.
5. Place two large ice cubes in each glass.
6. Strain the cocktail, dividing it among the glasses.
7. Garnish with a blood orange wedge for added color & fun.
Recipe By: The Toasted Pine Nut