Lemon Lavender Mocktail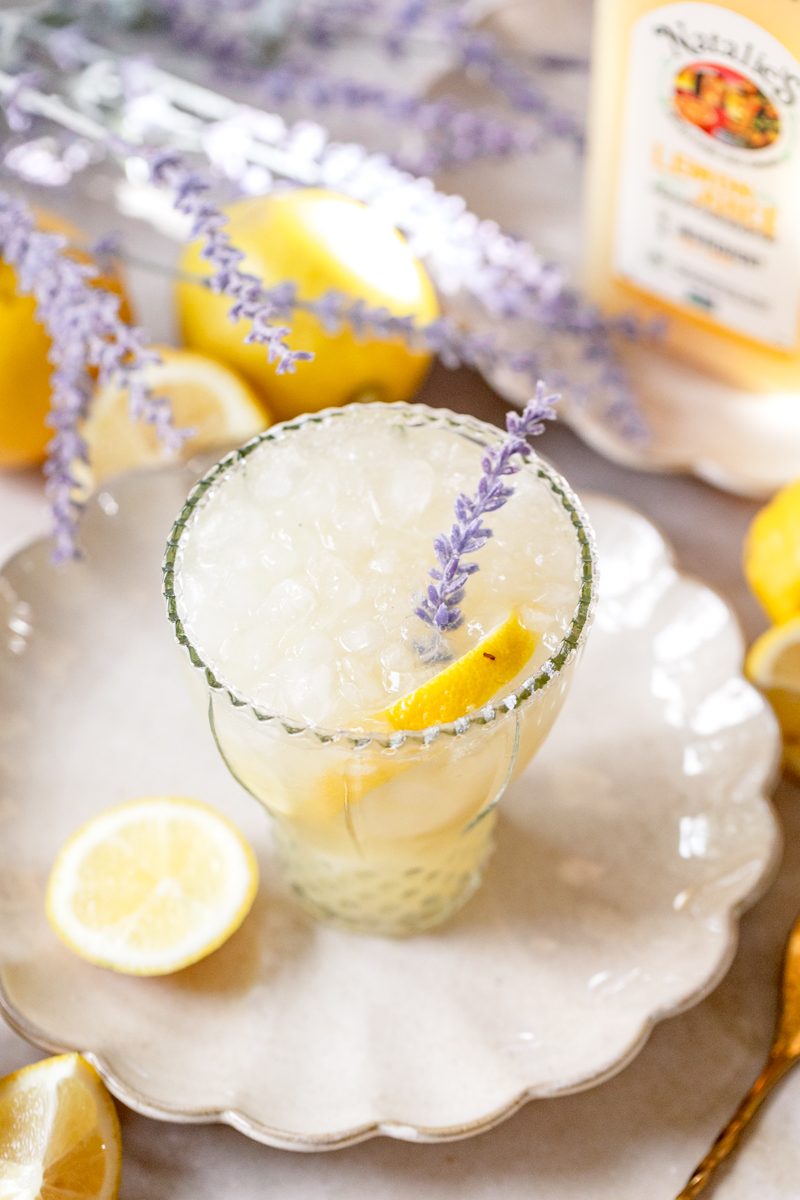 Ingredients
4oz Natalie's lemon juice
2 chamomile tea bags
2 lavender tea bags
2oz honey
1 tsp ginger paste
8oz tonic water
Crushed ice
Lemon wedges for garnish
Directions
1. In a microwave-safe bowl combine the lemon juice, chamomile, and lavender tea bags. Microwave for 1 minute.
2. While still warm, whisk in the honey and ginger paste.
3. Let stand for 5 minutes to cool down. Remove the tea bags.
4. Add crushed ice to 2 cups and pour the lemon tea mixture over the ice.
5. Top with tonic water and stir.
6. Garnish with a lemon slice and enjoy!