Lemonade Granita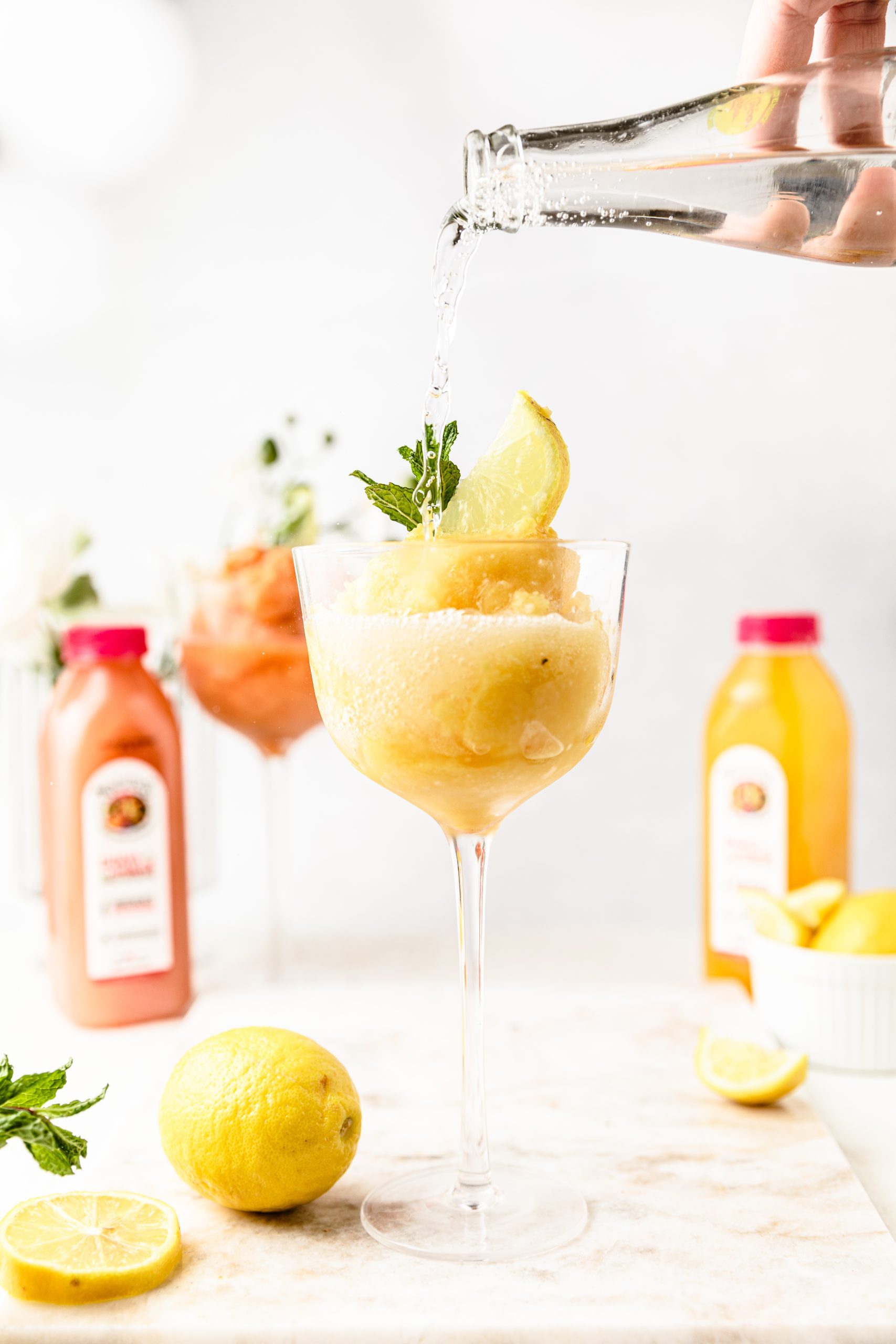 Ingredients
Mango Lemonade Granita Cocktail Ingredients
8oz Natalie's Mango Lemonade
1 cup frozen mango
4oz gin (omit if making a mocktail)
Club soda or prosecco to top
Guava Lemonade Granita Ingredients
8oz Natalie's Guava Lemonade
1 cup frozen red guava (substitute 1/2 cup frozen dragon fruit & ½ cup frozen strawberries)
4oz gin (omit if making a mocktail)
Club soda or prosecco to top
Directions
1. Combine juice, frozen fruit, and gin in a blender and blend until smooth.
2. Pour into a loaf pan and place into the freezer.
3. Let this freeze for 1 hour, then take a spoon and scrape the icy mixture in the loaf pan to give the granita its signature texture.
4. Repeat this process every 2-3 hours until you have a fluffy, frozen granita.
5. Add 1-2 ice cream scoops of granita to a glass, top with club soda or prosecco.
You might be interested in these