Charred Tomatillo Salsa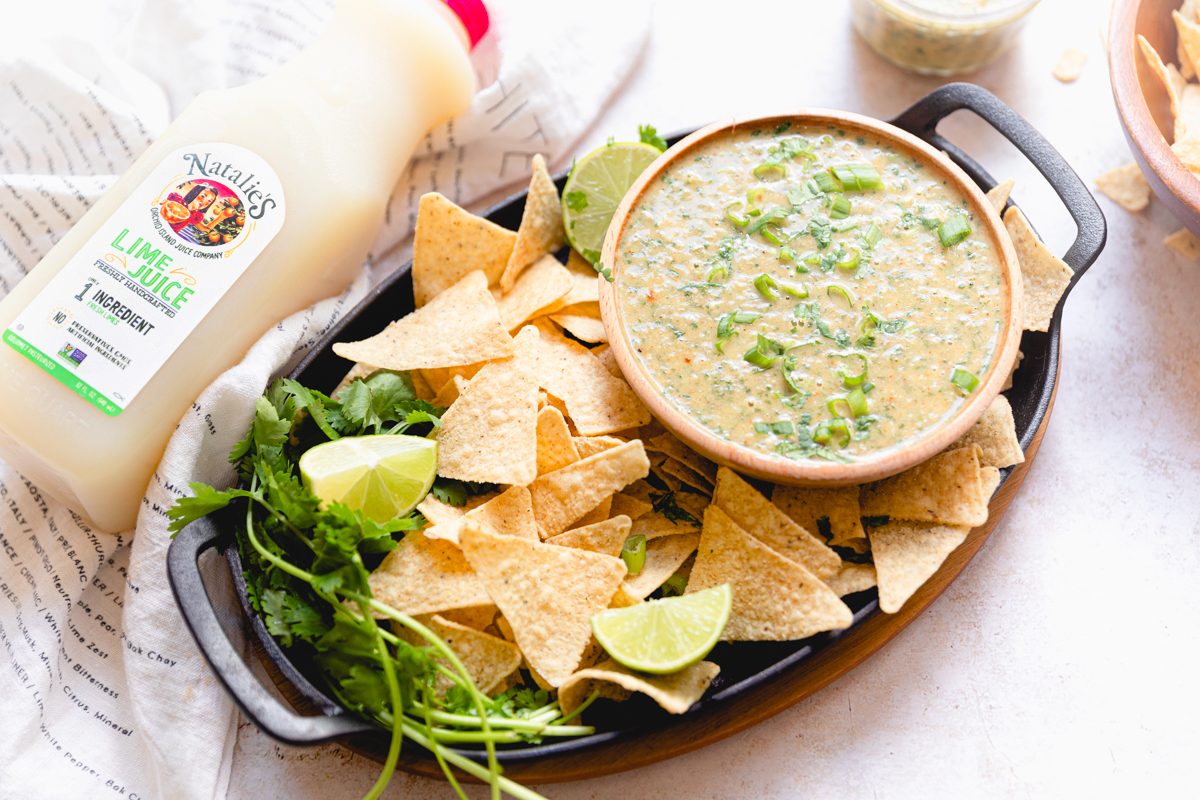 Ingredients
3 tomatillos
3 cloves of garlic
4 green onions, sliced
1⁄2 a jalapeno
1 tablespoon taco seasoning
1⁄4 cup lime juice
1⁄2 a cup of cilantro leaves
1⁄4 cup Olive oil
Directions
1. On a sheet tray spread out the tomatillos, garlic cloves, and jalapeno and drizzle with olive oil.
2. Roast for 15-17 minutes at 400 degrees.
3. Add all roasted vegetables to a blender along with olive oil, lime juice, cilantro, and taco seasoning.
4. Blend until it reaches your desired consistency.
5. Serve with chips right away or store in the refrigerator for up to a week.
You might be interested in these