Mango Lemon Pops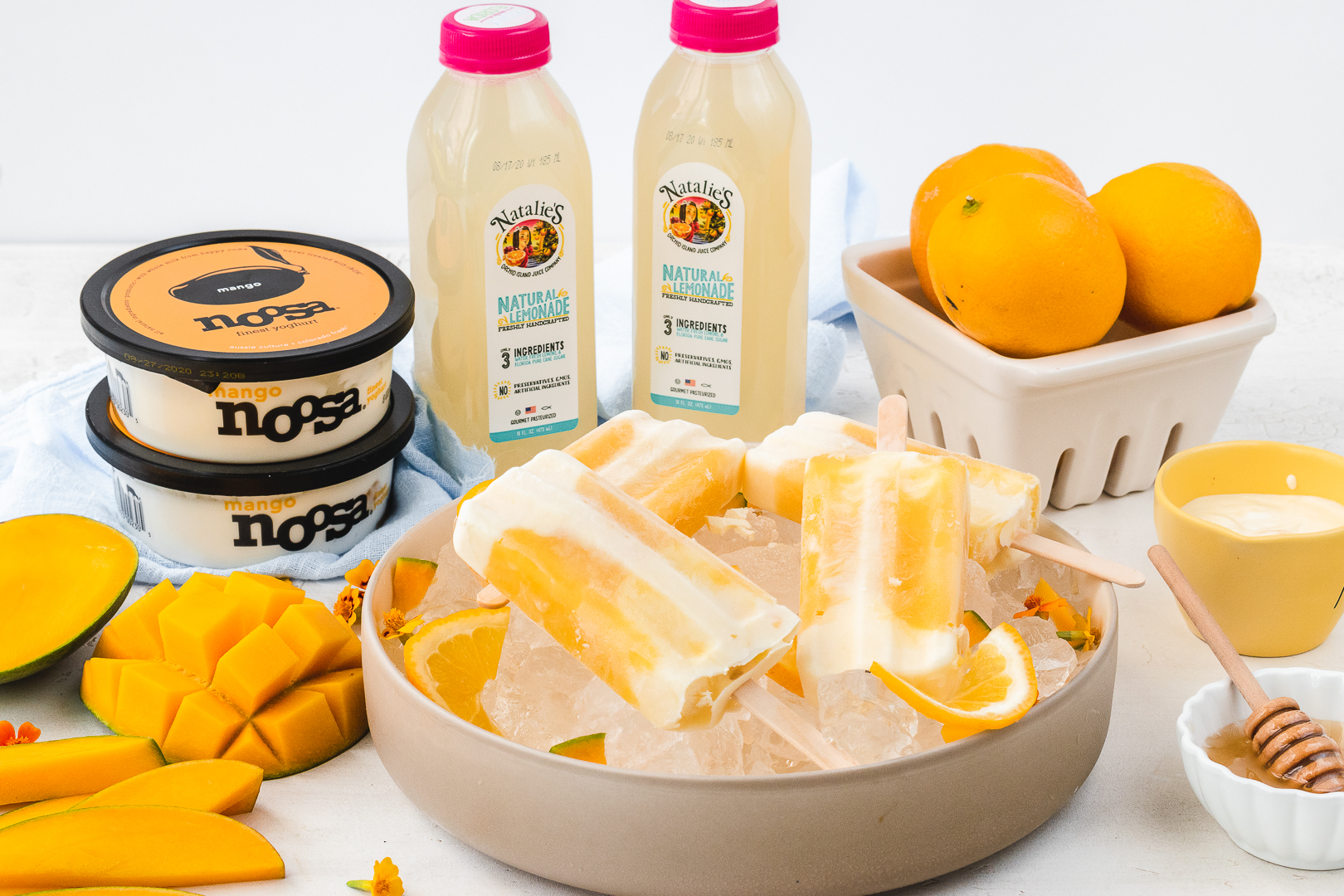 Ingredients
2 cups of frozen mango
¾ cup of Natalie's Natural Lemonade
½ cup of water
3-4 tbsp of maple syrup
3 containers of Noosa Mango Yogurt
Directions
1. Add frozen mango, lemonade, water, and maple syrup together for the mango puree in a high-speed blender and blend for 1-2 minutes until well blended.
2. Add a layer of mango yogurt to each popsicle mold. Then add a layer of the mango puree. Then top off with another layer of the Noosa Mango Yogurt.
3. Place in the freezer and freeze until ready.