Margarita Gelato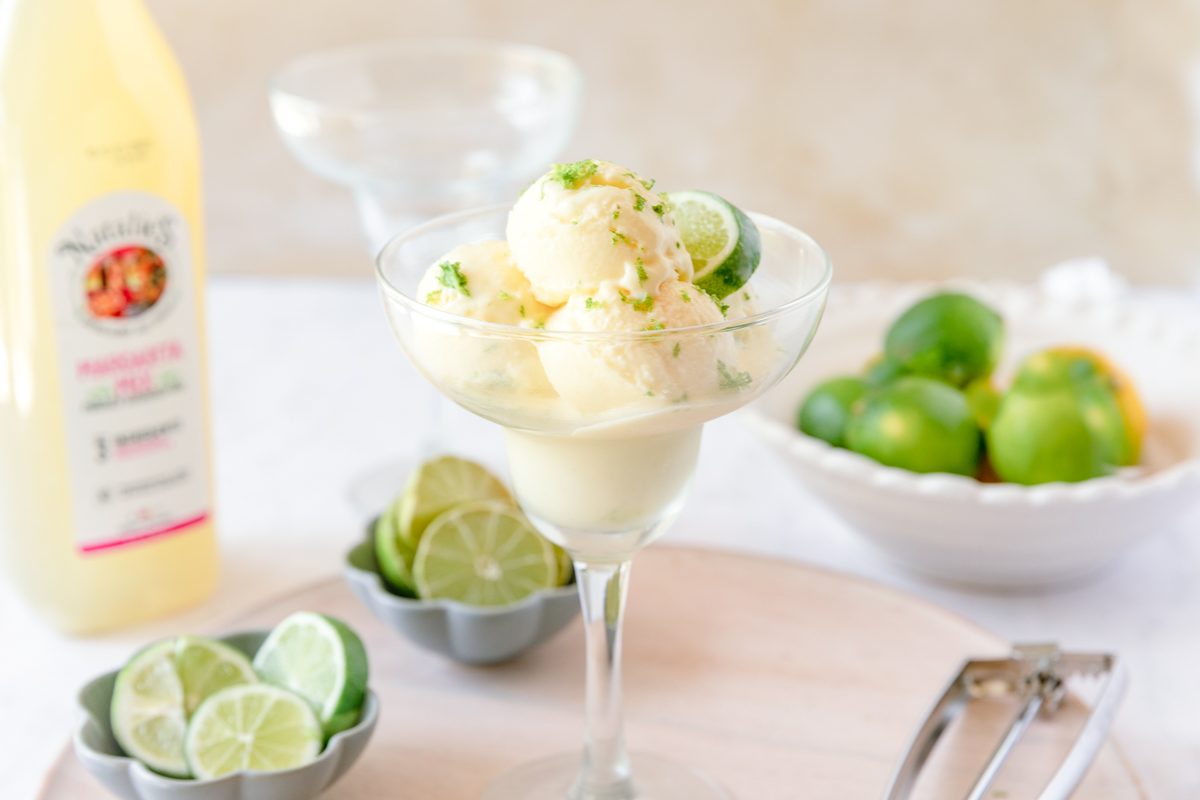 Ingredients
1⁄4 cup Natalie's Margarita Mix
1 cup heavy cream
2 cups milk
1 cups sugar (divided)
1⁄8 tsp flaky sea salt
Zest of 1 lime
4 egg yolks
Directions
1. In a small saucepan over medium heat whisk together 3⁄4 cup of the sugar, milk, and lime
zest. Bring to a gentle boil and reduce to medium low heat.
2. Whisk this occasionally for 5-7 minutes until all of the sugar has dissolved.
3. In a mixing bowl combine the remaining 1⁄4 cup of sugar and 4 egg yolks. Whisk this until
it is frothy and set aside.
4. After the milk and lime zest have steeped for about 5 minutes on the stove, take 1⁄2 cup
of the hot milk mixture and slowly stream it into the egg mixture.
5. Whisking continuously to temper the eggs.
6. Once that has been combined, pour the egg mixture into the milk mixture on the stove.
7. Turn the heat to medium and continuously stir for 5 minutes to thicken the custard.
8. In a large mixing bowl add your heavy cream and strain the milk mixture into the cold
heavy cream. Stir to combine.
9. Let this cool for about 30 minutes then stir in the Natalie's Margarita Mix and salt.
10. Pour into a loaf pan and place in the freezer overnight.
11. Scoop into dishes and enjoy with a lime wedge.
Serves 8-10