Orange Banana Chia Seed Pudding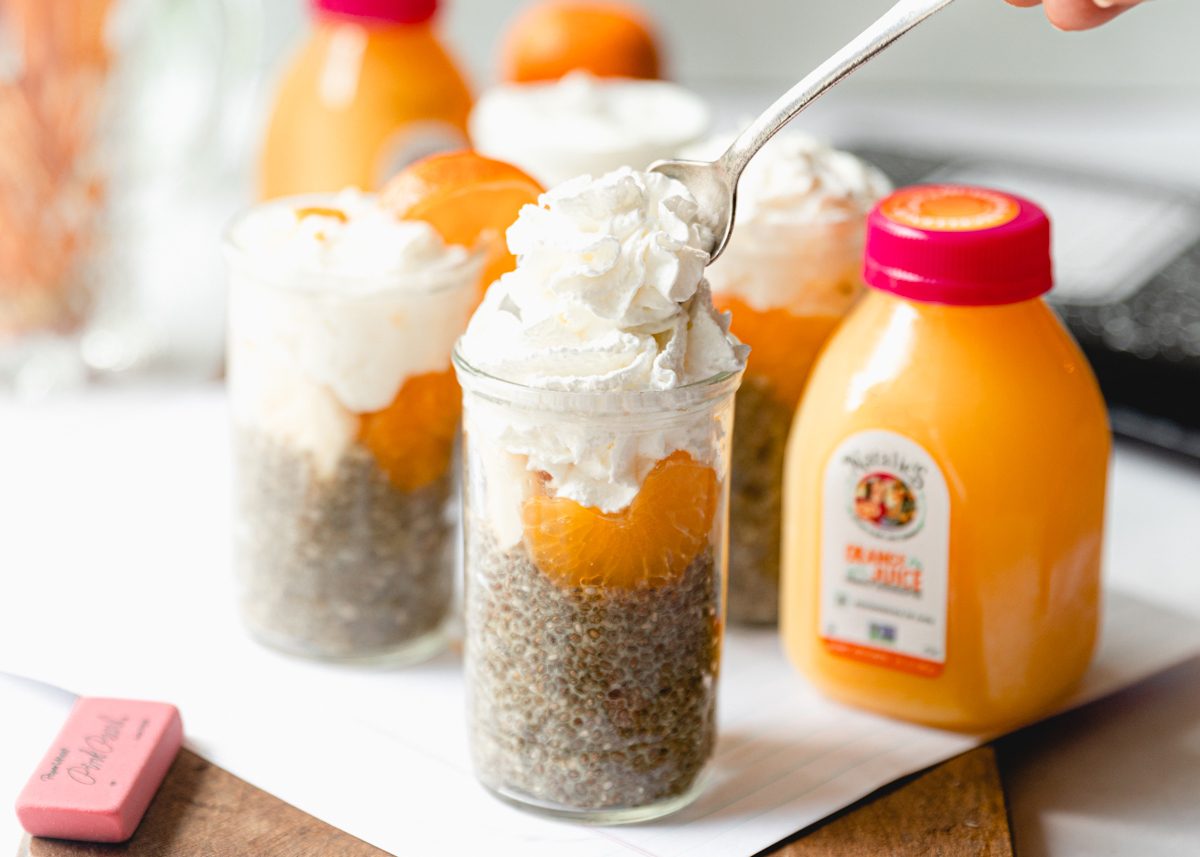 Ingredients
8oz Orange Juice
1 banana
1 cup chia seeds
2 Tbsp agave syrup
Mandarain orange slices
Banana slices
Whipped topping (optional)
Directions
1. In a blender cup combine the orange juice, banana, and agave syrup. Blend until smooth.
2. In a mixing bowl combine the chia seeds & orange banana mixture. Stir well.
3. Let this set for 3 minutes then stir well again.
4. Place the mixing bowl in the fridge to set up for at least 30 minutes up to overnight.
5. In small jars layer the chia seed pudding & mandarain orange slices & banana slices.
6. Add whipped topping for some extra fun!