Orange BBQ Glazed Salmon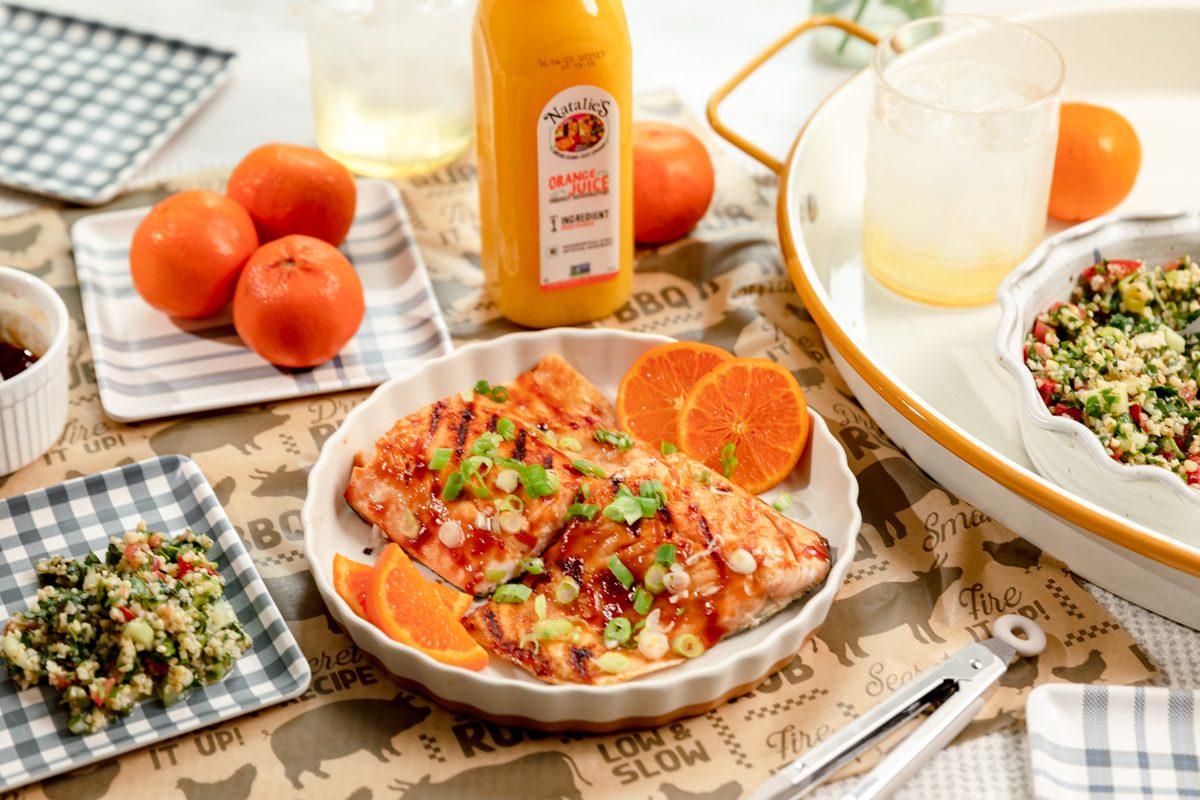 Ingredients
4 6oz salmon filets
½ cup Natalie's Orange Juice
2 cups bbq sauce
1 tsp chili powder
2 tbsp honey
2 tsp salt
1 tsp pepper
3 green onions, sliced
Orange slices for garnish
Directions
1. Remove the salmon from the and season the salmon with salt and pepper. Set aside.
2. Prepare the bbq sauce by combining the Natalie's Orange Juice, bbq sauce, chili powder, and honey in a small saucepan.
3. Over medium heat, bring to a gentle boil and cook for 5 minutes until slightly thickened.
4. Remove from heat.
5. Preheat your grill or grill pan to 400 degrees (or medium high heat) and oil the pan/grates.
6. Skin side up, place the salmon down on the grill and cook for 5-7 minutes or so. When you flip it, it should easily release from the grates. If not, allow it to keep cooking until it does.
7. Once flipped and the skin side is down, take a brush and glaze the salmon filets with the bbq sauce mixture.
8. Continue cooking the salmon another 5-7 minutes or until the internal temperature has reached 145 degrees.
9. Remove and glaze with additional bbq sauce and top with the sliced green onions.