Drop the Beets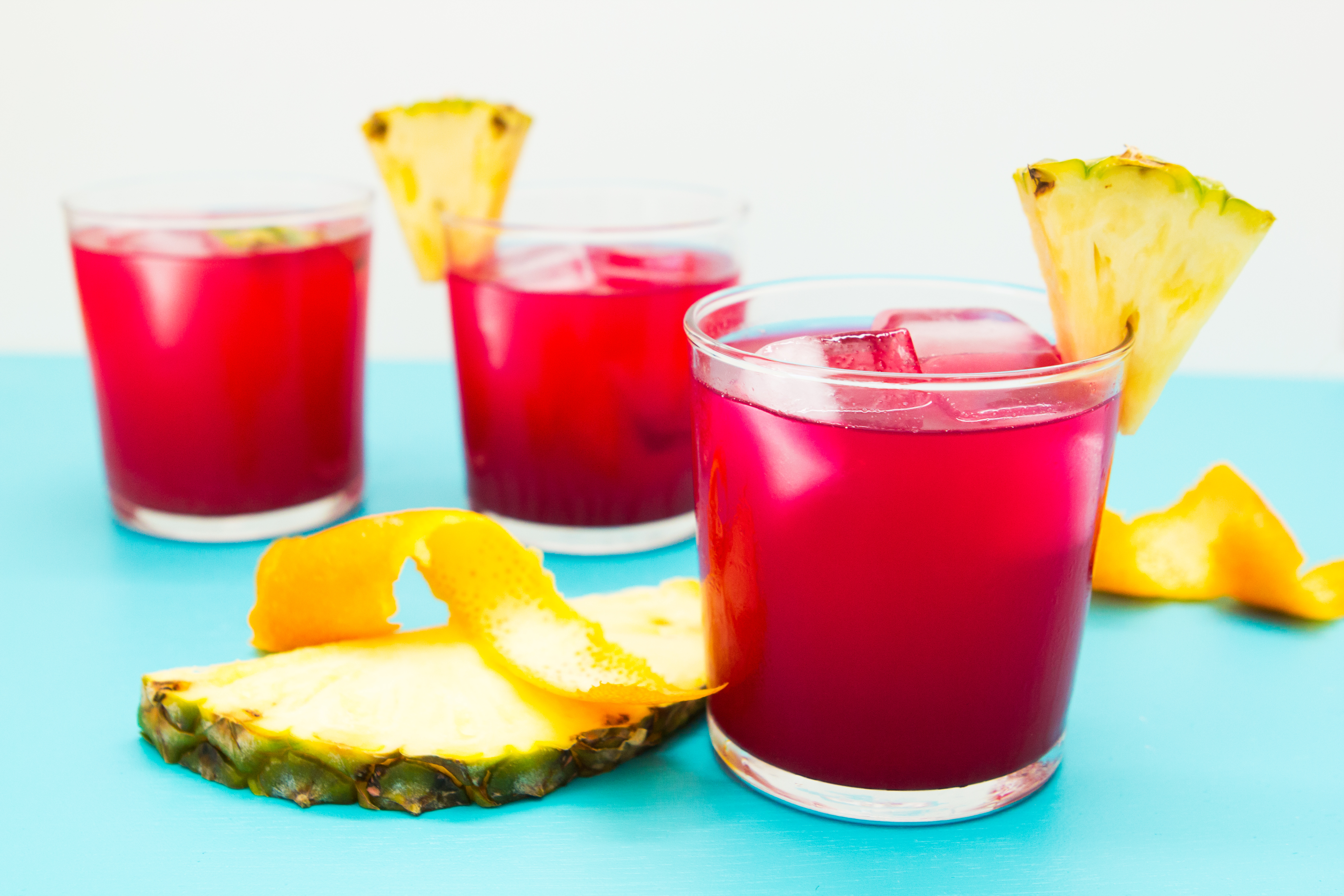 Ingredients
1 cup Natalie's Orange Beet Juice
3/4 cup Coconut rum
1/5 cup Pineapple juice
Large ice cubes
Fresh pineapple wedges and orange peels, for garnish
Directions
(Yields 4 cocktails)
1. Pour orange beet juice into a small saucepan & bring to a boil.
2. Reduce the heat & simmer for 20 minutes, or until reduced to a syrup (about half).
3. Remove from heat & allow the juice to cool completely.
4. Pour 1 oz. of the orange beet syrup & 1.5 oz. of the coconut rum into each glass.
5. Place large ice cubes in the glasses & top with pineapple juice (about 3 oz. per glass).
6. Garnish with a piece of pineapple & an orange peel.
Recipe by: Sarah Hearts