Orange Beet Crepe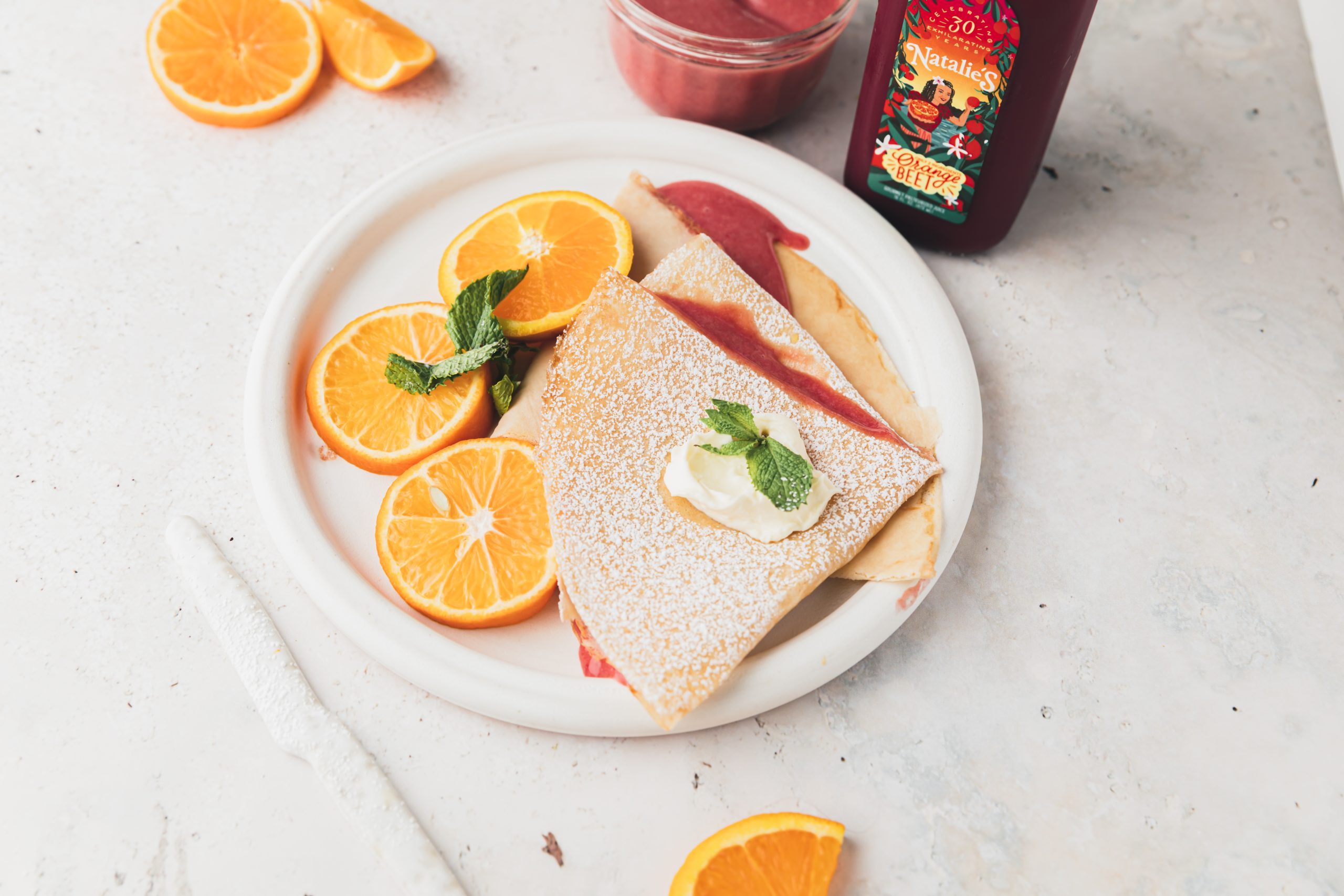 Ingredients
1 cup Natalie's Orange Beet juice
2 tbsp corn starch
⅓ cup sugar
2 eggs
Juice of 1 lemon
Zest of 1 lemon
½ cup of butter, cubed
6-8 Pre-made crepes
½ cup creme fraiche
Fresh orange slices for garnish
¼ cup powdered sugar
Directions
1. In a saucepan, add 2 cups of water and bring to a boil.
2. Place a large glass bowl over the saucepan, big enough that it doesn't touch the boiling water.
3. Whisk together the orange beet juice, corn starch, sugar, eggs, lemon juice, and lemon zest.
4. Continue stirring this over the boiling water until the sugar dissolves. It should begin to thicken. Continue cooking until it coats the back of your spoon, about 7-8 minutes.
5. Remove from the heat and stir in the cubed butter.
6. Set this aside to cool.
7. Once cool, take a crepe and add a few spoon fulls of the orange beet curd to the middle. Fold up any way you choose: triangle, rolled up, folded in half.
8. Repeat until all the curd is gone.
9. Top each crepe with creme fraiche and a sprinkle of powdered sugar.