Orange Beet Hummus Picnic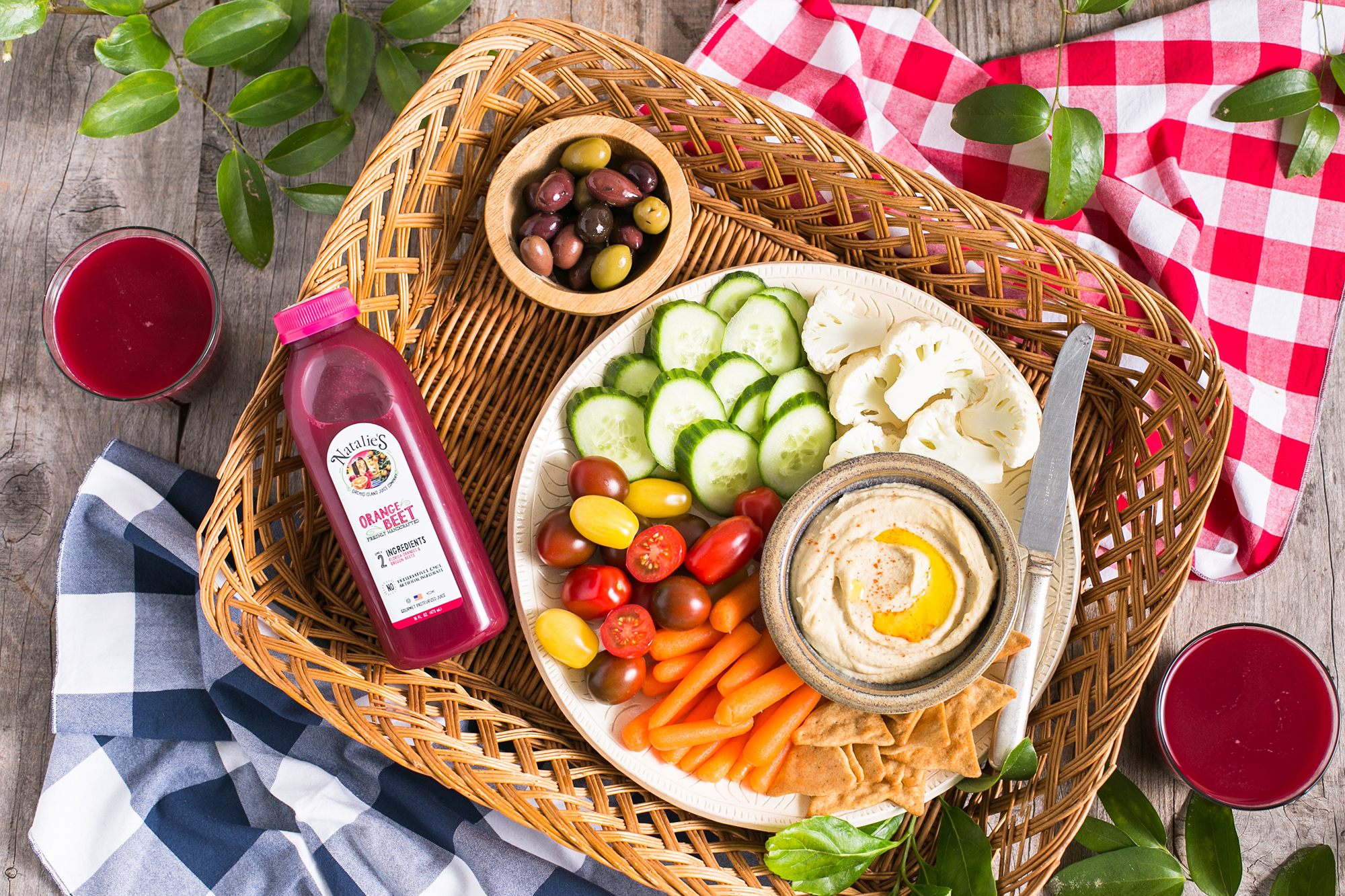 Ingredients
2 cans chickpeas, drained, reserving the liquid 3 lemons, juiced
1.5 tsp cumin
1⁄2 tsp garlic powder
3⁄4 tsp salt
1⁄3 cup tahini
2 TBSP olive oil
Smoked paprika, for serving
Directions
1. Combine all ingredients, except olive oil in the bowl of a food processor or high speed blender.
2. Blend until smooth. Add in small amounts of the reserved chickpea liquid to thin, if mixture is too thick. While the food processor or blender is running, drizzle in the olive oil.
3. Place hummus in a bowl or on a serving platter. Drizzle with additional olive oil and sprinkle with smoked paprika.
4. Serve immediately with vegetables and pita chips. Enjoy!