Orange Beet Mint Julep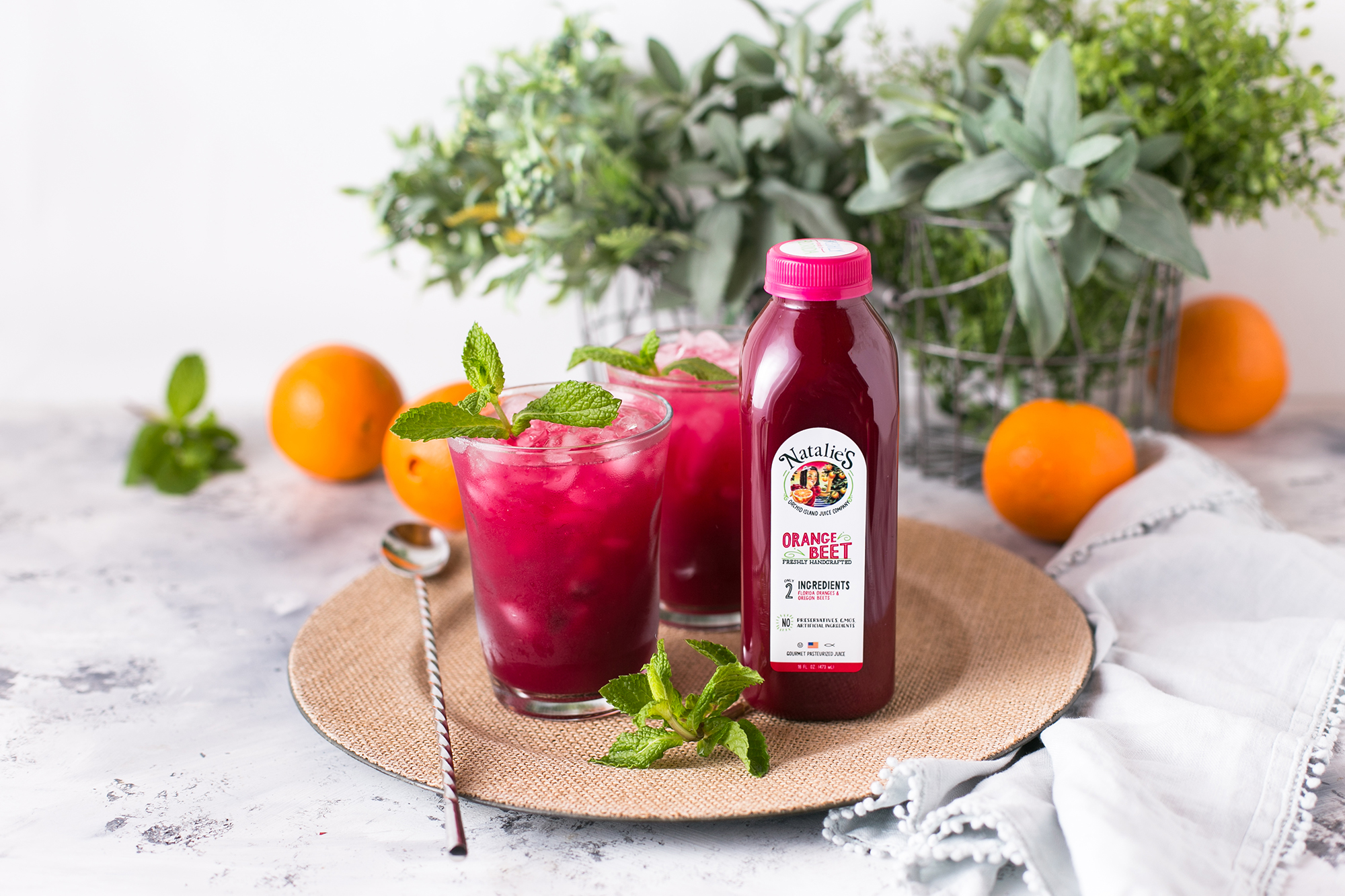 Ingredients
For the Cocktail:
3 oz. Natalie's Orange Beet Juice
1 tbsp. Mint simple syrup*
1-2 oz. Bourbon (optional)
Club soda
Fresh mint, for garnish
Orange slice, for garnish
*For Mint Simple Syrup:
1 cup Water
1 cup Granulated sugar
1/2 cup Fresh mint leaves
Directions
(Yields 1 Serving)
1. Fill a 12 oz. glass (approximate) or mint julep cup with crushed ice.
2. Add orange beet juice and mint simple syrup*. Add bourbon, if desired. Top with club soda. Stir to combine.
3.  Garnish with mint leaves and/or an orange slice.
*Mint Simple Syrup:
1. In a small saucepan, combine water, sugar & mint.
2. Bring mixture to a boil & stir to dissolve sugar. Remove from heat.
3. Let syrup steep for 15 minutes, then strain it into a bottle or jar.
4. Store in the refrigerator until ready to use, or for up to 2 weeks.