Orange Brownie Dessert Kabobs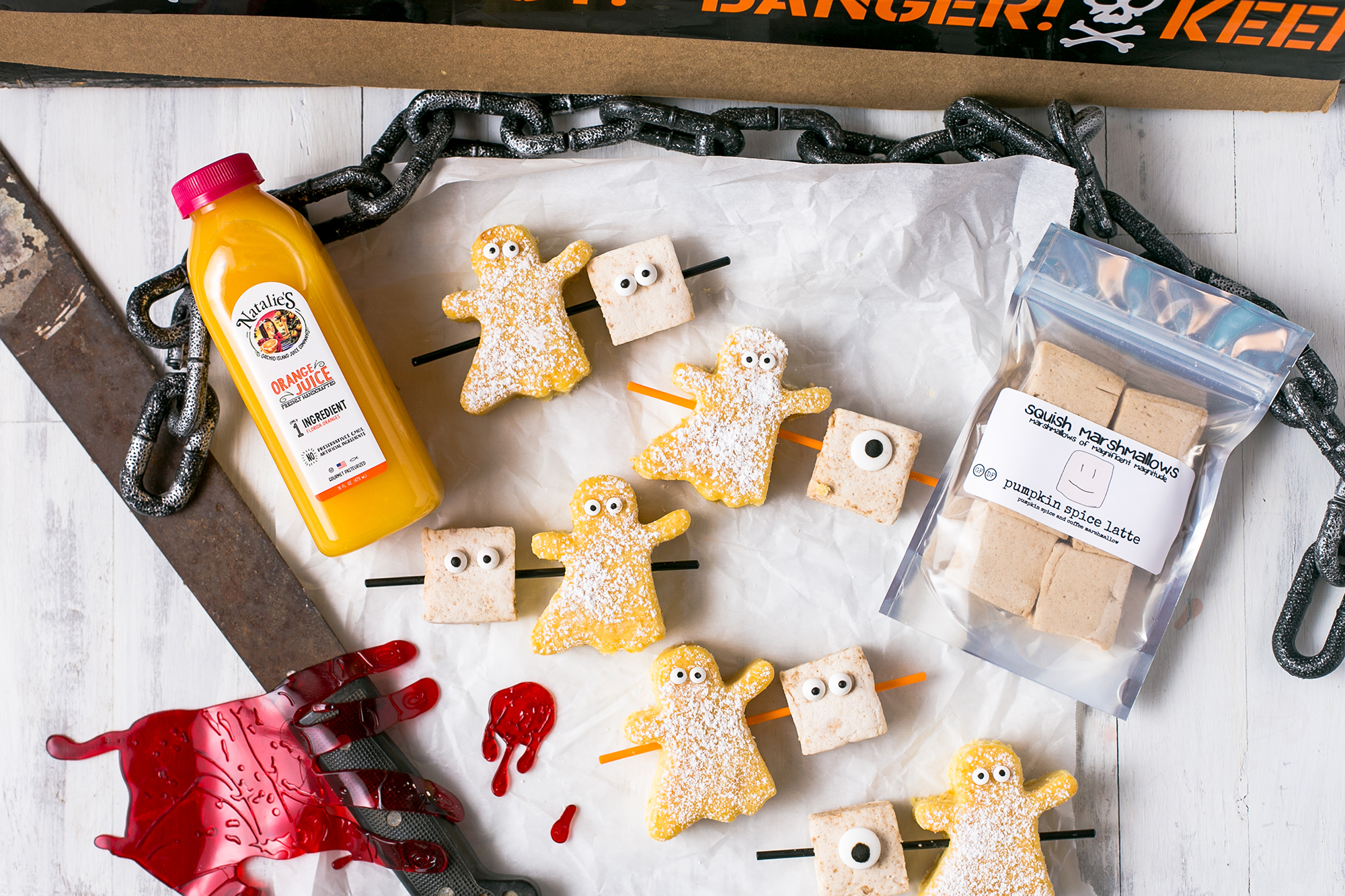 Ingredients
1/2 cups Salted butter, melted (2.5 sticks) 
2 cups Granulated sugar
4 Large eggs, room temperature
1/2 tsp. Vanilla
1/2 cup Natalie's Orange Juice
Zest of 3 oranges
2 cups Unbleached, all purpose flour
1 tsp. Salt
Powdered sugar, for dusting 
Pumpkin spice or apple pie marshmallows
Candy eyes
8 oz. Pouch of white decorating icing
6″ Skewers
Directions
1. Preheat oven to 350 degrees. Prepare a 9″ x 13″ baking pan by oiling it or lining it with parchment paper.  
2. In a large mixing bowl, whisk together sugar and melted butter. Add eggs one at a time, beating each one in until well incorporated. 
3. Add vanilla, Natalie's Orange Juice, zest, and salt. Slowly mix in flour. Stir until just combined. 
4. Pour batter into prepared baking pan. Bake 40-45 minutes, until edges just begin to brown and middle is firm.  
5. Cool completely, ideally overnight. Cut into ghost shapes (or other desired shapes with 2″- 3″ cookie cutters. Dust with powdered sugar.
6. Add eyes to ghost and marshmallows by adhering them with white icing. Thread brownies and marshmallows on skewers.
You might be interested in these