Ginger Lollipops with Orange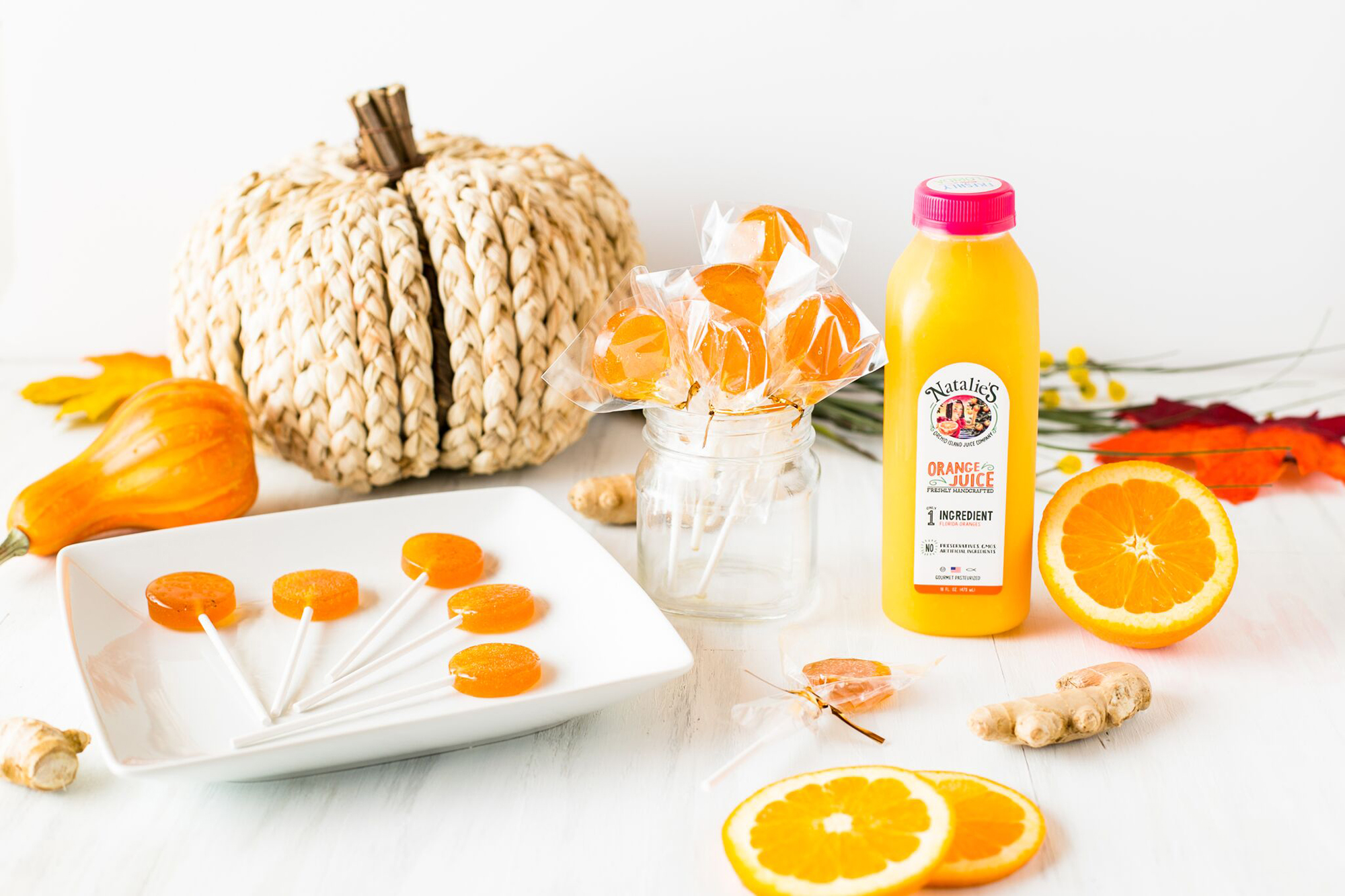 Ingredients
2 cups Granulated sugar
1/2 tsp. Cream of tartar
1/2 cup Light corn syrup
1/2 cup Natalie's Orange Juice
1/2 tsp. Ground ginger
Directions
(Yields 24 Lollipops)
1. In a medium saucepan, combine sugar, cream of tartar, corn syrup & orange juice. Heat mixture over medium heat.
2. When it begins to boil, insert a candy thermometer into the boiling mixture. Boil without stirring until mixture reaches 295-300°F. Remove pan from heat & very slowly pour the mixture into a glass measuring cup.
3. Stir in the ground ginger. Mixture will be very hot. 
4. Pour liquid into lollipop molds fitted with lollipop sicks.  
5. Let candy harden for 10-15 minutes. Wrap in plastic to store.