Orange Tangerine Mojito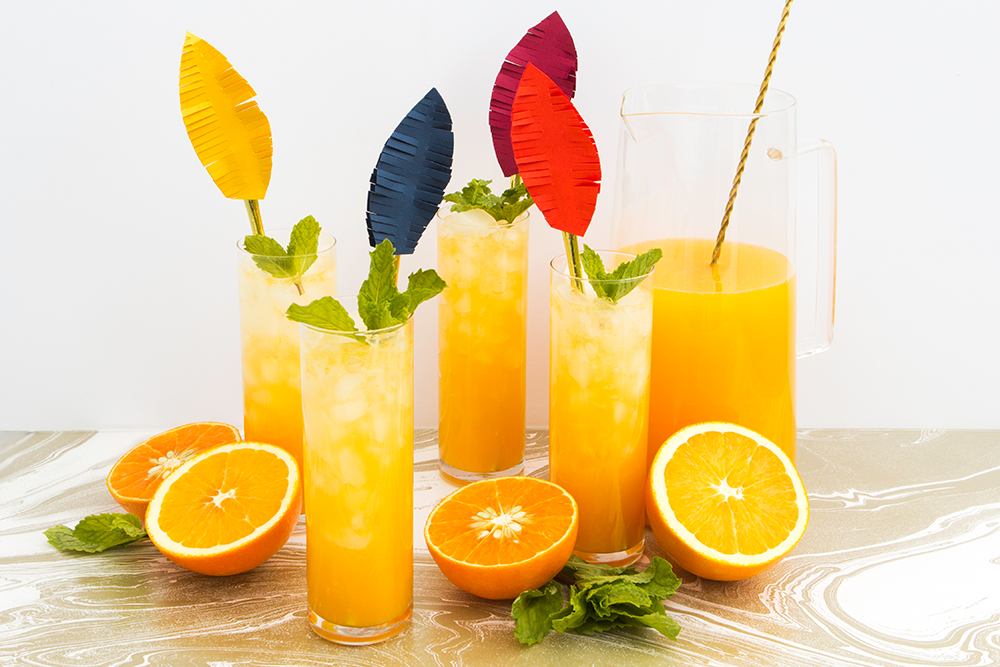 Ingredients
6 oz. Natalie's Tangerine Juice
6 oz. Natalie's Orange Juice
3 oz. Mint Syrup*
6 oz. Rum
12 oz. Club Soda
Crushed Ice
6 Sprigs of Fresh Mint, for garnish
Directions
(Yields 6 Servings)
1. Add orange juice, tangerine juice & mint syrup to a pitcher. Stir to combine.
2. Add rum & club soda, stir again.
3. Fill 6 highball glasses with crushed ice.
4. Divide mojito mixture evenly among the 6 glasses & garnish each with a sprig of fresh mint.
Note:
*Mint syrup can be found at specialty wine & liquor stores. If you can find it, you can make your own by doing the following:
1. Heat 1 cup of water with 1 cup of sugar in a small saucepan.
2. Bring to a simmer & cook until the sugar dissolves.
3. Remove from heat, add 4 sprigs of fresh mint (stems included).
4. Press the leaves & stems with a wooden spoon to release the mint oils, then let the mixture steep for about 15 minutes.
5. Strain the mixture over a fine-mesh strainer, & keep the mint syrup in an air-tight container until ready to use, or for up to 1 week.
Recipe By: Sarah Hearts